Dear Good Taste:
Just started checking out the menus to Brandywine Valley Restaurant Week. What looks good you?

Lots. I'm a fan of Brandywine Valley Restaurant Week, and not just for the two-course lunches for $15 and three-course dinners at $35. I like it because this restaurant week includes a bunch of spots that don't often pop up during other, more geographically targeted restaurant weeks.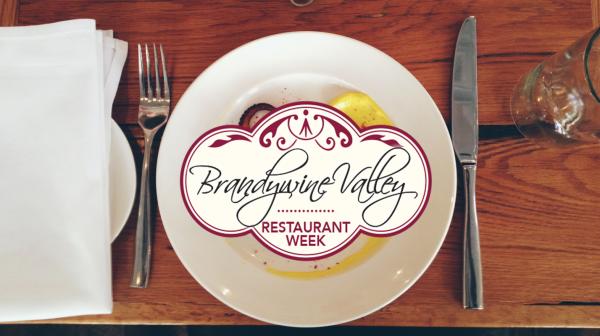 I'm talking about spots like the Back Burner up in Hockessin, and given the weather this week, there's nothing I'd want more than a bowl of their pumpkin-mushroom soup. (PSL haters, back up. Back Burner was adding pumpkin to things before it was cool.) It's legendary for a reason, and routinely pops up at the top of the most loved mushroom soups in the region. (The whisky-apple bread pudding on the dessert menu is not as well known, but sounds like it should be.)
There are real deals to be had on many menus this week. At the Green Room at the Hotel DuPont, the sea scallop entrée on the regular menu is $35 alone. (Their restaurant week dessert menu was TBA when I last checked, but that's an area where the hotel typically shines.)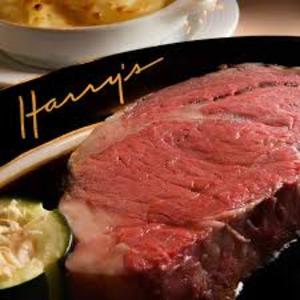 Harry's Savoy has their signature 10oz. prime rib on the restaurant week menu, and that's usually $29. (It's a signature for a reason – it's the best prime rib I've had in years, and few do classic desserts like crème brûlée better than Harry's.) Up at Brandywine Prime, there's a 15 oz. prime pork chop on the restaurant week menu that's a full $30 on the regular menu. Add an app of the grilled pacific octopus and a caramelized banana torte for dessert – that sounds like dinner to me. And all of the above is a genuine steal.
If you're someone who likes choices, check out La Fia or Piccolina Toscana. Most of La Fia's regular lineup is on the menu during restaurant week, at both lunch and dinner. Cioppino, grilled Spanish octopus (a house specialty), oxtail and ricotta ravioli, pastrami Peking duck breast (which I've had and is killer) – they're all on the dinner menu that includes 10 entrée options. Over at Piccolina Toscana, there are six available entrees at dinner and eight at lunch. (There's a seafood risotto that's similar to one that was on the menu for Brandywine Valley Restaurant Week last year, and that was a hearty, delicious plate of food that I recommend highly.)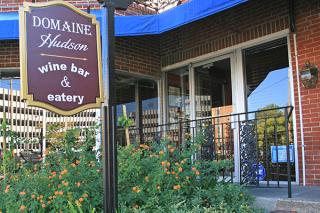 Planning to sneak out of the office lunch? Brandywine Valley Restaurant Week is the rare time you can grab lunch at Domaine Hudson, which usually isn't open midday, and though I would recommend the house smashburger to anyone anytime, it feels like the right time of year to order the sweet corn risotto.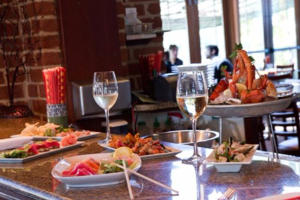 And here's a tip on lunch – if you miss it this week, stop into Banks Seafood Kitchen any week of the year for a restaurant week fix. They run a great two-course, $15 lunch as a daily feature on the menu, with rotating, seasonal offerings.
Check out all the menus here – and enjoy some good eats, all week long. But make reservations early, especially if you plan to dine out during prime dinner hours on Friday and Saturday. Restaurants tend to fill up when the week is almost over.