As Greater Wilmington & the Brandywine Valley begin to dress in their holiday best, Santa's arrival isn't far behind. That's right, the Jolly Old Elf with the iconic white beard and a laugh that makes his belly jiggle is headed to Greater Wilmington and is making multiple stops.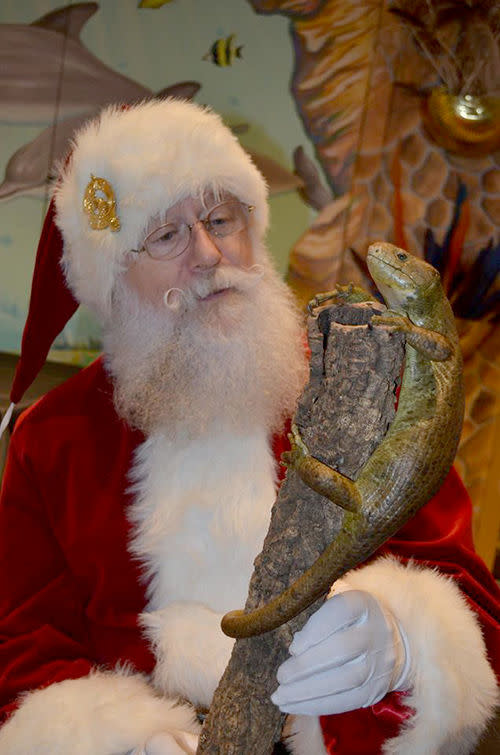 Grab the list and check it twice, Santa is coming to town!
1. Beginning November 9th through Christmas Eve, Santa will be stopping by the Christiana Mall to find out what you want for Christmas and take a photo or two! While you are there, be sure to take advantage of Christiana Mall's hundreds of stores including Apple, Nordstrom, The North Face, Target and so many more.  And did we mention shopping in Delaware is tax-free? The perfect way to check items off your holiday shopping list – just be sure to check it twice!   
2. Varying dates beginning November 29th and going through December 23rd, the Wilmington and Western Railroad will be hosting Mr. Claus on their Santa Claus Express! Take a train ride through the scenic Red Clay Valley with the Jolly Elf as he stops to greet all on board and give out a special holiday treat. Be sure to purchase your tickets now these awesome rides tend to fill up quickly!
3. Santa's next visit is to Hagley Museum and Library on December 7th. Explore the picturesque grounds of Hagley and visit Eleutherian Mills, the du Pont family's ancestral home all decked out for the season.  You can also vote for the area's best gingerbread house before seeing Santa. Let him know who you voted for he loves the Gingerbread competition! He will make his appearances from 10-11 am, 1-2 pm, and 3-4 pm.
4. Visit Brandywine River Museum of Art on December 11th for the Children's Christmas Party. This beloved family tradition is a highlight of the season.  Of course, Santa will be there, but Mrs. Claus is also stopping by to see the amazing model train displays, take part in face painting, but most importantly explore Cookie Land! Grab your tickets today!
5. Santa may have a sleigh to get him to and from the North Pole, but on occasion needs a different form of transportation. On December 14th look for him in the sky as Santa arrives via helicopter to visit the Brandywine Valley and hear your holiday wishes! SantaFest at the American Helicopter Museum begins at 10am. Make your plans today!
Santa is so excited to meet everyone and spend part of his holiday season in Wilmington and the Brandywine Valley! The holiday magic takes place all month long – make plans now to catch Santa before he's gone.   Advance ticket purchase is recommended.  
Happy Holidays!