It's hard to write about the BYOB scene in the Brandywine Valley because it's constantly evolving – great for diners, tough on bloggers. I came here today to tell you about a really good cassoulet I had at La Madera Bistro in Kennett Square a few weeks ago, but then I checked the Facebook page and … no more La Madera. (Sorry, cassoulet fans.)
Now, the prime spot it occupied on State Street won't remain dark for long. There's news that includes new owners, a new name, and hotshot young chef named Scott Morozin, who has spent time in a number of top kitchens in Philly and Delaware, including Tangerine, Rae, Gayle, Espuma and R2L. (If the "No Menu Monday" concept he premiered at Sola follows him to this still-unnamed place, I'm in.)
It seems that every time I have a decent bottle in the wine in the house, the fertile BYOB ground in the Brandywine Valley has given birth to new places to try. (And sure, there are those that have been around for years. Talula's Table, now more than a decade old, still regularly appears on CNN and in Vogue magazine as one of the toughest restaurant reservations to score in the country.)
So there's no sense in putting together a definitive list of BYOs to check out, but below, a few suggestions for your consideration.
Oh, and you may wonder why Pennsylvania has so many BYOBs and Delaware has only a handful. Long story short, it's because liquor licenses in PA are massively expensive and in short supply. That's not the case in Delaware, so even the smallest restaurants can stock a few bottles of wine to sell with your dinner. Still, a few places do choose to hold "bottle club" licenses in Delaware, so if you're interested, you can BYOB to India Grille, to Southeast Kitchen and (hopefully soon) to Cajun Kate's. (They've applied for a license, and it's pending.)

Four BYOBs worth a look
Yes, you have to be the first caller at 7am and guarantee 8-12 people exactly one year in advance. That's how it is. But if you want to pop by at lunchtime to buy an excellent sandwich or some bread and cheese, you can walk right in. (And watch Facebook, where they announce occasional cancellations. Fortune favors the quick in those cases.)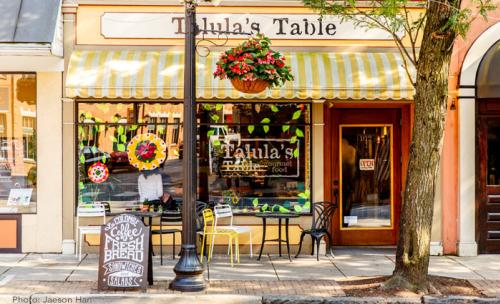 Many will tell you that Masamoto is the best sushi restaurant in the Brandywine. The Hamachi Kama made my 2017 list of the best things I ate all year. Sit at the counter with a bottle of wine, and let the chefs guide you. (The website even has a place where you can ask for wine pairing recommendations, if you know what you plan to order in advance.)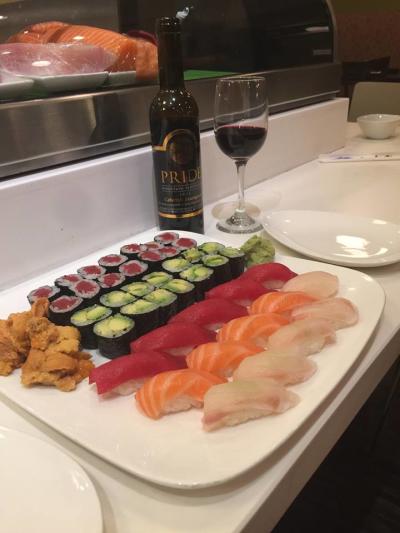 ​ Ravanesi Pizzeria Napoletana:
This BYOB pizza spot might be a bit of a drive, but members of the Cult of Ravanesi do not care. Plan an early dinner. The website says they're open Tuesday through Saturday from 4:30pm until they run out of dough, and they're not kidding. Just about every night, they run out of dough.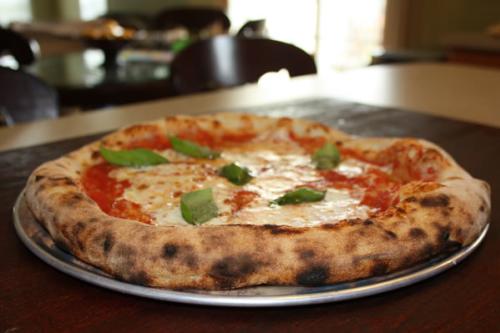 Sophisticated Mexican food, which means you can BYO bottle of top shelf tequila, and they'll happily sell you a pitcher of margarita mix, with flavors that change with the seasons.
I haven't scratched the surface of all the BYOBs out there, so ask around for the latest news when you're in town. And if you don't already have a bottle from visiting one of the local wineries of the Vintage Atlantic Wine Region, I have two more suggestions, both family owned and operated wine shops with knowledgeable people on staff — the types who could definitely point you toward the right bottle for wherever you're dining: Peco's Liquors in Bellefonte and Kreston Wine & Spirits in the City of Wilmington. Both are just off I-95, and tax-free too.