The Delaware Bayshore Byway, a scenic two-lane road that runs along the Delaware River and Bay Estuary, has been designated a National Scenic Byway by the Federal Highway Administration. The announcement came January 19, 2021.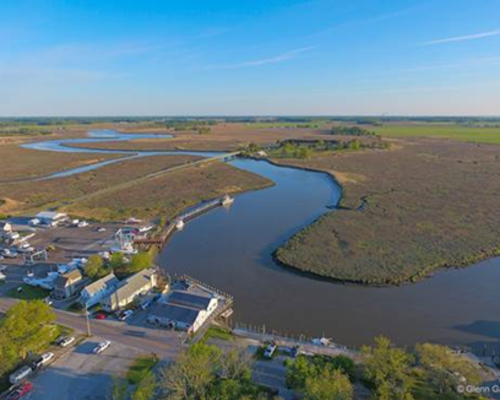 The U.S. Department of Transportation approved 49 new designations to the America's Byways® collection, including 15 All-American Roads and 34 National Scenic Byways in 28 states. This increases the number of America's Byways® to 184 in 48 states. Per the Reviving America's Scenic Byways Act of 2019, a list of the 2021 Designations to America's Byways® is posted on the Federal Highway Administration (FHWA) National Scenic Byways Program website.
The Bayshore Byway offers visitors an intimate experience with the largest preserved coastal marshland on the East Coast. Route 9 provides great views of the spring and fall bird migrations as well as stops in the historic cities of New Castle and Dover (Delaware's Capital). The trip begins at the Colonial Courthouse in Historic New Castle and continues South on Route 9 to the John Dickinson Plantation, at the intersection of Routes 9 and 113.
With miles and miles of winding country roads to explore in Greater Wilmington, this scenic road trip is just one of the many to add to the perfect weekend getaway.  
Did you know there was another National Byway in Greater Wilmington? The Brandywine Valley National Scenic Byway! This byway begins in downtown Wilmington and heads west on Route 52. Find yourself in the rolling hills of Chateau Country with sights to take in along the way, including the villages of Greenville, Centreville and Montchanin; the du Pont estates and gardens; and many local favorite restaurants.
And more exciting news … On February 16th, the Federal Highway Administration and PennDOT announced that the Pennsylvania side of the Brandywine Valley Scenic Byway (in Chester and Delaware Counties) would now also be designated as a National Scenic Byway, creating a more cohesive experience for road trippers.
Know Before You Go