The Buccini/Pollin Group, Le Cavalier at the Green Room's Chef, Tyler Akin, Wilmington Mayor, Mike Purzycki and Delaware's independent restaurants recently joined the Independent Restaurant Coalition (IRC) to announce IRC x Wilmington, a series of mission-driven dinners and experiences to benefit the neighborhood restaurant and bars across the country.  
IRC x Wilmington will begin in December 2021 and run through March 2022 with a suite of celebrity guest chefs cooking in partnership with some of Wilmington's most esteemed independent restaurants. Some of those restaurants include: Bardea Food and Drink, La Fia, Le Cavalier at the Green Room and Stitch House Brewery.  
The first event of the series will be kicking off with Ashley Christensen, owner of AC Restaurants, author and JBFA winner "Outstanding Chef," in collaboration with Culinary Director Jim Burke of Philadelphia's acclaimed Wm. Mulherin's & Sons and the forthcoming Method Co. boutique hotel project. This event will take place at Le Cavalier on Thursday, December 9, 2021 at 6:30PM.   
The dinner series is curated by Tyler Akin, a Wilmington native, Chef-Partner of Le Cavalier at the HOTEL DU PONT and member of IRC's board of directors.   
"Every person collaborating on this series — from the IRC and its visiting celebrity chefs to our friends up and down Market Street — were instrumental in outreach to legislators that led to the creation of the Restaurant Revitalization Fund," said Tyler Akin. "Since March, the IRC grew from a dozen chefs to an organization of thousands across the country who have given our industry a platform for change.  This work led to the Restaurant Revitalization Fund, which helped over 100,000 restaurants across the country keep their doors open.  It is critical that the IRC can continue this work representing neighborhood restaurants and ensure we refill the Revitalization Fund so the 65% of applicants still waiting for federal relief can get it."  
In March 2020, the restaurant and bar community formed the IRC to save the independent restaurants and bars and the 11 million jobs the industry maintains — and the 5 million workers up and down the supply chain — affected by the ongoing COVID-19 pandemic. In addition to the acclaimed visiting chefs, all featured talent for IRC x Wilmington have played an integral role in the mission of supporting independent restaurants nationwide. Now, the IRC is lobbying and advocating for the replenishment of the Restaurant Revitalization Fund to support the ongoing recovery of independent establishments nationwide. 
The line-up of visiting chefs includes: 
Jennifer Carroll - Owner of Carroll Couture Cuisine, Chef-Owner of Spice Finch, and finalist of Bravo's "Top Chef" 
Ashley Christensen - Owner of AC Restaurants, author of It's Always Freezer Season, JBFA winner "Outstanding Chef" 
Tom Colicchio - Owner of Crafted Hospitality, Host of Bravo's "Top Chef", five-time JBFA winner 
Gregory Gourdet - Chef-Owner of Kann, Author of Everyone's Table Cookbook, Finalist on Bravo's "Top Chef," JBFA nominee 
Niki Russ Federman - fourth-generation co-owner of Russ & Daughters 
Andrew Zimmern - Emmy- and four-time JBFA-winning TV personality, chef, writer 
Local chef talent featured includes: 
Tyler Akin, Chef-Partner of Le Cavalier, IRC Board Member 
Jim Burke, Culinary Director of Wm. Mulherin's Sons 
Antimo DiMeo, Chef-Owner of Bardea, JBFA semifinalist 
Dan Sheridan, Chef-Owner of Stitch House Brewery 
Bryan Sikora, Chef-Owner of La Fia and Merchant Bar, JBFA semifinalist 
Dwain Kalup, Chef de Cuisine at La Fia, JBFA semifinalist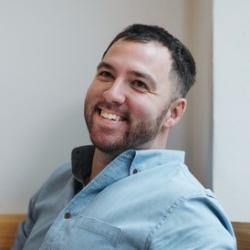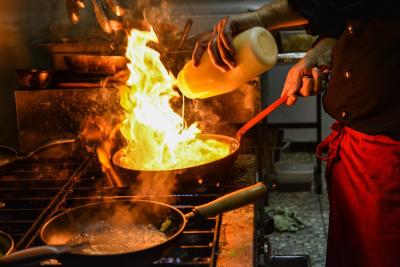 The Buccini/Pollin Group, passionate about bringing experiences befitting top cities such as New York City, Washington D.C. and Philadelphia to their neighbors, has invested a growing $1.6 billion to revitalize the city, fortifying the city's independent restaurant scene along the way. Mission-aligned with the IRC and existing restaurant partners with Akin, the conception of IRC x Wilmington was an organic extension of the group's efforts through their philanthropic arm, BPG Cares. 
"My partners and I have long felt that Wilmington's restaurants could be — and now are — on par with any great dining city. A new crop of additions including Le Cavalier, soon-to-open Bardea Steak and the forthcoming hotel and restaurant from Method Co. stand to further enrich our culinary scene," said Rob Buccini, Co-Founder and Co-President of BPG. "To have this esteemed group of national talent in our backyard to champion a cause we all believe in is incredibly rewarding and humbling and we look forward to showing them our city and Wilmington's hospitality." 
IRC x Wilmington will offer a series of ticketed multi-course dinners around Wilmington co-hosted by BPG and IRC Board Member Tyler Akin, welcoming a slate of celebrity chefs to local independent restaurants.  
December 9, 6:30PM — Ashley Christensen in partnership with Culinary Director Jim Burke of the forthcoming Method Co. boutique hotel project hosted at Le Cavalier (42 W. 11th Street, Wilmington) 

January 20, 6:30PM — Jennifer Carroll and Tom Colicchio in partnership with Tyler Akin of Le Cavalier hosted at Le Cavalier (42 W. 11th Street, Wilmington) 

January 30, 12PM — Niki Russ Federman in partnership with Dan Sheridan of Stitch House Brewery hosted at Le Cavalier (42 W. 11th Street, Wilmington) 
February 17, 6:30PM — Andrew Zimmern in partnership with Antimo DiMeo of Bardea hosted at Bardea (620 N. Market Street, Wilmington) 

March 10, 6:30PM — Gregory Gourdet in partnership with Chef Bryan Sikora of La Fia hosted at La Fia (421 N. Market Street, Wilmington) 
All proceeds from each dinner will directly benefit the IRC. Tickets for the series are available via Eventbrite and can be purchased here. https://www.eventbrite.com/e/irc-x-wilmington-tickets-204641045877