Through the cancellations, the rescheduling and the confusion of 2020 ... you have finally made it to planning your wedding (again.) If you are looking for a venue in Greater Wilmington, then you have come to the right place! Here are 10 spectacular outdoor venues perfect for your dream day! 
1. Bellevue Hall  
This grand estate house, on the grounds of Bellevue State Park, was built in the 1850s and is the former home of William du Pont, Sr. In addition to the mansion itself, there is room on the sprawling lawn for tented events and open-air gatherings. The lovely perennial garden and gazebo add to its ambiance.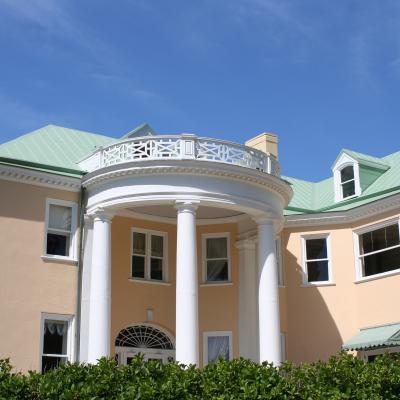 2. Cauffiel House  
Also on the grounds of Bellevue State Park, this former summer estate sits atop a hill overlooking the Delaware River. There are spectacular views from every angle of the property. It can host up to 150 guests for outdoor functions. One unique feature is its overnight accommodations that can sleep up to six guests. 
3. Courtyard Newark  
Right on the University of Delaware's campus, this convenient location right off I-95 features a lovely bricked and landscaped patio perfect for small- to medium-sized gatherings. A fire pit and umbrella-covered café tables create a relaxing atmosphere.  
4. Deerfield Golf Club 
This historic club in Newark offers three outdoor event spaces as well as a stunning terrace with sweeping views of the golf course. It's an excellent choice for wedding receptions. The event planning staff is first class. You won't be disappointed. 
5. Delaware Art Museum  
The museum's tranquil sculpture garden is another one of Greater Wilmington's most desirable outdoor spaces for weddings and wedding receptions. Its North Terrace can accommodate larger, tented events while the nearby Labyrinth creates the perfect setting for a more intimate gathering. 
6. DuPont Country Club 
A winner of numerous Wedding Wire awards, this venue offers gorgeous grounds perfect for a variety of outdoor events. Nearby, the lush gardens of Brantwyn Estate present another superb option for wedding events. No matter which venue you choose, the service and attention to detail are stellar. 
7. Hagley Museum and Library  
This site is the original du Pont family home in the U.S. With 235 acres, it has very flexible outdoor space that can host intimate wedding receptions as well as larger events. Situated along the Brandywine, it is also a great spot for photographs to capture memories of special celebrations.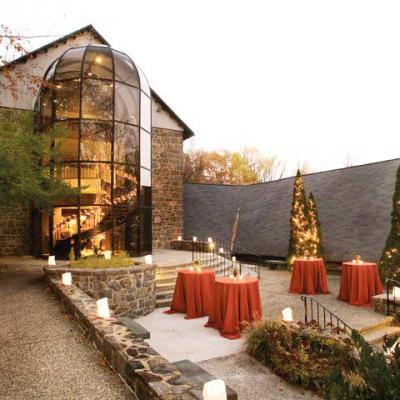 8. Hilton Wilmington/Christiana  
With a great location at the gateway to the Brandywine Valley, this hotel offers 9,000 square feet of indoor and outdoor space that can accommodate groups of all sizes in various configurations. The Courtyard offers a lovely gazebo as the focal point and an herb and vegetable garden (used to source ingredients for its delicious cuisine). Glistening ponds and fountains are the highlight of the Patio space. 
9. Hyatt Place Wilmington Riverfront 
Riverfront Events, connected to the hotel property, offers a spacious outdoor patio with views of the Christina River and Wilmington Riverwalk. Delectable dishes from land and sea are provided by Big Fish Grill, also connected to the event center. A location right off the Interstate makes this another great choice for a wedding. 
10. The Waterfall    
This location is one of Greater Wilmington's hidden gems. Its grounds include picturesque gardens, marble water fountains, a columned gazebo, and a lovely bridge. It is an absolutely fabulous location for staging a wedding and reception. Right off of I-95, it is also easily accessible for all your guests. 
Okay, so this list may be a bit overwhelming, and you may not know where to even begin in the wedding planning process... Did you know that the Greater Wilmington CVB can help assist you? We offer FREE help to plan your wedding learn more - https://www.visitwilmingtonde.com/weddings/