FOR IMMEDIATE RELEASE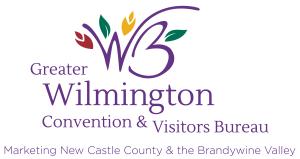 Wilmington, Del (August 19, 2015)...There's a lot going on in the Greater Wilmington Area.  Here are some of the most exciting developments:

Harriet Tubman Underground Railroad Byway
The Harriet Tubman Underground Railroad Byway is a 98-mile corridor of modern roads that approximates the pathways followed by freedom seekers as they moved through Delaware towards sanctuary in Pennsylvania and beyond.  The freedom seekers traveled at great risk on what became known as the Underground Railroad.  In fact, it was neither underground nor a railroad.  Activities associated with the Underground Railroad were carried out in great secrecy and terms like conductor, station master, lines, packages and freight were used to describe the network participants. 
The Byway is a tribute to Harriet Tubman.  Born into slavery, Tubman escaped to freedom and subsequently chose to make 13 documented missions into Maryland over a 10 year period to rescue her family.  By her own account, she successfully led 70 people out of bondage and gave aid and instruction to about 50 others.

Designated National Underground Railroad Network to Freedom Sites in New Castle County include:  Corbit-Sharp House and Appoquinimink Friends Meeting in Historic Odessa, New Castle Court House Museum, Thomas Garrett Home Site, Wilmington Friends Meeting, Delaware Historical Society Library, Tubman Garrett Riverfront Park and Market Street Bridge.
Delaware's National Historical Park
Delaware now boasts a National Historical Park and it's quite unique.  The First State National Historical Park encompasses seven distinct locations and all three counties are represented.  These sites document the state's heritage and the crucial role that Delaware played in the country's founding, from the first settlement in Lewes to the ratification of the Constitution in December, 1787. 

Locations in New Castle County include the 1,100-acre Woodlawn property near Brandywine Creek State Park, Fort Christina, Old Swedes Historic Site and the Historic New Castle Court House Complex and Green.  Kent County is represented by the Dover Green and the John Dickinson Plantation.  Sussex County features the Ryves Holt House, built by the Dutch in Lewes in 1665.

Sip Your Way Through the Vintage Atlantic Wine Region
Did you know that Delaware, Southeastern Pennsylvania, Eastern Maryland and Southern New Jersey share the same latitude as California's Napa Valley?  Location has been a prime factor behind the area's success in producing fine wines.  Now 60+ wineries in this four state area have combined to form the Vintage Atlantic Wine Region, the East Coast's first multi-state wine region.  Although the wineries continue to operate independently, the Vintage Atlantic Wine Region's mission is to heighten awareness about existing wineries and wine trails that share a common geography, climate and growing conditions disregarding state borders.  Its goal is to benefit all the wineries and wine trails by collectively promoting them and leveraging the region's wealth of historical and tourism assets.
The Home of Tax-Free Shopping Just Got Better
Delaware is the home of tax-free shopping and more than 17 million bargain hunters visit the Christiana Mall every year to take advantage of stores like Nordstrom, Apple and Cabella's.  Now the brand new Christiana Fashion Center is scheduled to make its debut in the Fall and will be anchored by Nordstrom Rack and REI.  But the big surprise is Greater Wilmington's museum shops-some of which rival small department stores.  Brandywine River Museum of Art, Delaware Art Museum, The Delaware Contemporary, Delaware Museum of Natural History, Hagley Museum & Library, Longwood Gardens and Winterthur have wonderful shops filled with unusual items that make memorable gifts and wonderful keepsakes.
Celebrate the Holiday Season in Greater Wilmington
Beautiful throughout the year, the du Pont mansions are spectacular during the holidays.  Longwood Gardens mounts incredible displays inside its four-acre Conservatory while more than 500,000 LED bulbs twinkle outside.  All the du Pont mansions including Hagley, Winterthur and Nemours are dressed for the season starting in mid to late November through December.  The Delaware Art Museum organizes an annual Holiday House Tour.  Thousands of whimsical, hand-crafted "critter" ornaments on live fir trees, a huge O-gauge railroad and an elaborate Victorian dollhouse collection are on display at the Brandywine River Museum of Art.  Meanwhile, Christmas in Odessa on the first Saturday in December and the Spirit of Christmas in Historic New Castle on the second Saturday in December are time-honored traditions.
The Greater Wilmington Convention & Visitors Bureau is a non-profit organization founded in 1978, chartered by the Governor of Delaware, the New Castle County Executive and the Mayor of Wilmington. Its mission is to serve as the community's customer-focused destination marketing organization, generating economic growth through leisure travel and meetings development by aggressively marketing attractions, facilities, amenities and services for visitors.
###