*As of April 9, 2020, the Delaware State Parks have begun limiting vehicle access to parks at times when visitor usage is observed to be causing crowding and preventing safe social distancing.
Feeling healthy but getting a little stir crazy from the coronavirus-related confinement?
Following social distancing guidelines does not mean you can't get out and enjoy the fresh air and spectacular temperatures coming our way in the coming days and weeks.
Greater Wilmington and the Brandywine Valley is home to dozens of great walking paths and hiking spots where you can enjoy spring at its best without encountering any crowds of people.
Just be mindful and keep a safe distance from others. The Centers for Disease Control and Prevention recommends that people keep a distance of six feet from others.  Also, please be aware that Delaware State parks are open and free to the public through April 30, 2020, however park offices are closed and park events have been cancelled or postponed.
 If you are seeking a sure-fire cure for COVID-19 cabin fever, here are 10 of our favorite walks and hikes in the area: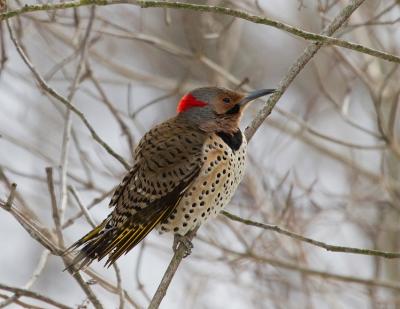 1. Ashland Nature Center offers four miles of natural trails through woodlands, meadows and marsh. Located in Hockessin in the heart of the Red Clay Valley, it features four trails, each leading you through a different habitat. Hike down to the small creek, and see if you can spot tiny fish zipping by. Also be sure to check out one of Delaware's few remaining covered bridges.
2. Beaver Valley, part of the First State National Historic Park, is roughly 1,100 acres of rolling fields, forested hills, and stream valleys located right in the heart of the heart of the Brandywine Valley. While on the trails, look for the ruins of the early Quaker settlement that once thrived here.
3. Connecting with Beaver Valley to the south is Brandywine Creek State Park. Originally a dairy farm owned by the du Pont family, the park features a lovely trail system that encompasses old growth forests, stunning stone walls, numerous streams, and lovely spring wildflowers. Bring your binoculars, keeping an eye out for some of the rare birds that call the park home.
Get Outside in Greater Wilmington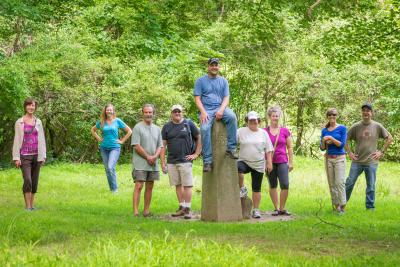 4. White Clay Creek State Park has more than 37 miles of trails leading to historic sites and outlooks onto valleys and rocky bluffs. Find the Tri-State Marker Trail and make your way to the northern most marker of the Mason-Dixon Line, a location where you can also be in three states at one time – Delaware, Pennsylvania and Maryland.
5. In the city, a walk around Brandywine Park affords lovely views of the Brandywine Creek and the lovely arched stone bridges that run across it. If you are looking for an Instagram moment, take a stroll across the wire suspension pedestrian bridge and snap a pic.
6. The trails at Alapocas Run State Park, just outside the city center, wind through peaceful fields and forests. The parks' cliff face (part of an old quarry), the historic Blue Ball Barn and Delaware's only waterfall are cool features to check out.
7. The Jack A. Markell Trail connects Wilmington's Riverfront to historic New Castle's Battery Park. Explore all or part of this trail, roughly eight miles, as it takes you by marshes and rivers, great territory for wildlife spotting.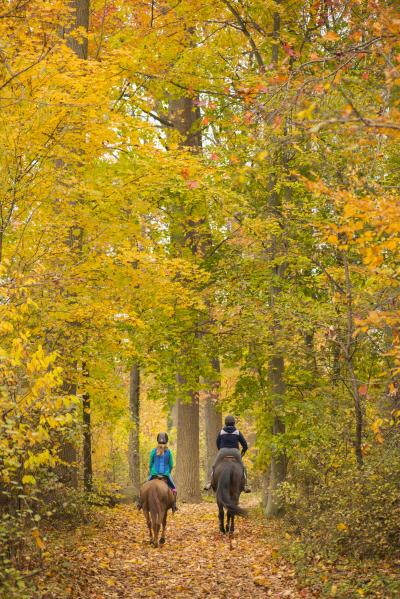 8. Bellevue State Park, just off I-95 in northern Delaware, features a lovely pond, woods and fields with views of the Delaware River. You can take a lap around the former horse track or explore one of the two trails that run through this historic du Pont property and equestrian center.
9. The Riverview Trail at Fox Point State Park, off I-495, runs for just over two miles along the Delaware River. You can see the skyline of Philadelphia to the north and the Delaware Memorial Bridge to the south. You can also check out the big tankers and barges as they pass by on their way to port.
10. The Michael N. Castle C & D Canal Trail runs for 8.7 miles along the north side of the canal, connecting Delaware City and the Delaware River to Chesapeake, Maryland and the Chespeake Bay. Take in create views of commercial ships navigating through the very close quarters of this man-made waterway while enjoying the peace and quiet of the wildlife preserve area that runs along this side of the canal.
Especially in these trying times, everybody needs a good dose of Vitamin D. Get out there and enjoy the fresh air and sunshine. For more ideas on where you and your family can go to safely spend time out of doors and recreate in Greater Wilmington and the Brandywine Valley, go to www.visitwilmingtonde.com.