FOR IMMEDIATE RELEASE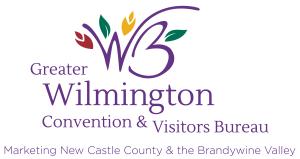 Images available via Dropbox  
Wilmington, Delaware (May 3, 2017)…Where can you see a garden larger than New York City's Central Park, the world's most extensive collection of American decorative arts, and the finest example of a French formal garden anywhere in the United States?  Look no further than Wilmington, Delaware, and the Brandywine Valley.  Many of these treasures can be traced to the du Pont family, which fled France and barely escaped the guillotine.  By 1802 they had settled in Delaware, right along the banks of the beautiful Brandywine River, and began harnessing its power to make high-quality gunpowder.  And that laid the foundation for the mighty DuPont Company.
Wilmington is the gateway to the beautiful Brandywine Valley.  Located midway between New York City and Washington on Interstate-95, Wilmington is readily accessible by car, train or plane.  Guests can visit 11 area attractions now for as little as $4.09 per attraction thanks to the Brandywine Treasure Trail Passport, which is their ticket to enjoy rich history, inspiring cultural sites and glorious gardens from Memorial Day weekend through Labor Day.  The 11 participating attractions are some of the Brandywine Valley's top attractions, many of which offer new additions and special exhibits this summer:
The 2017 Brandywine Treasure Trail Passport lets visitors access the very best Wilmington and the Brandywine Valley offer.  Individual Passports are $45.  Family Passports, good for two adults and three children ages 17 and under, are only $95.  The Passport is valid from May 27, 2017 through September 4, 2017 for one-time admission to each of the 11 area attractions listed above.
Passports can be purchased online at https://www.visitwilmingtonde.com/passport.  They may also be purchased on-site at the following locations: Brandywine River Museum of Art, Delaware Art Museum, Hagley Museum, Longwood Gardens, Mt. Cuba Center, Winterthur Museum and the Downtown Wilmington Visitors Center.
###
Wilmington & the Brandywine Valley is in the heart of the Mid-Atlantic region and less than a two-hour drive from both New York City and Washington. Steeped in American history and the legacy of the famed du Pont family, Greater Wilmington is a destination marked by sharp contrasts – town and garden, past and present, historic and hip. From renowned gardens, world-class museums, colonial towns, outdoor adventure, festivals and an ever-growing craft beer and restaurant scene, each experience is more vibrant, more unique and more authentic than the last. Learn more at VisitWilmingtonDE.com. And to see the beauty of the Brandywine Valley now, watch this: https://youtu.be/KyPWLnciO0E.
Be social. Connect with us.
Web: https://www.VisitWilmingtonDE.com
Blog:  https://www.VisitWilmingtonDE.com/Blog   
Facebook:  https://www.Facebook.com/GreaterWilmingtonCVB   
Twitter:  https://Twitter.com/VisitWilmington  
Instagram:  https://www.Instagram.com/VisitWilmingtonDE  
YouTube: https://www.YouTube.com/user/VisitWilmingtonDE  
Hashtag: #VisitWilm