FOR IMMEDIATE RELEASE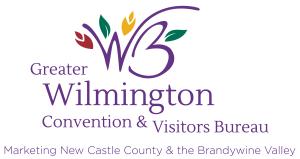 Wilmington, DEL (October 21, 2015)...Location is a key factor in Wilmington's popularity for meetings.  The city is conveniently situated off Interstate-95 midway between New York and Washington.  It's less than 30 minutes south of the Philadelphia International Airport and more than 80 trains stop at the Wilmington Amtrak Station on a daily basis.  Area hotels and the Chase Center on the Riverfront offer plenty of conventional meeting space, but the area also boasts an assortment of very unique venues.  Here's a quick introduction-and there's much more to discover...
DuPont Environmental Education Center is located at the southern end of Wilmington's Riverfront in the 212-acre Russell W. Peterson Urban Wildlife Refuge.  The contemporary 13,500-square-foot, four-story, glass enclosed facility overlooks the Christina River and provides panoramic views of the city skyline.  It's a great option for meetings with up to 80 attendees.
Delaware Center for the Contemporary Arts is also situated in the Wilmington Riverfront. Originally a railcar manufacturing center and now an exhibition space, DCCA's look is often described as "Industrial Chic" with architectural details like a vaulted ceiling, exposed steel beams and impressive clerestory windows.  The main lobby is perfect for a variety of special occasions and flexible enough to accommodate an intimate dinner for 50 or a gala affair for 300 guests.  The DCCA's auditorium can comfortably seat 120 and is equipped with state-of-the-art AV including a 20-foot projection screen, LCD projector and sound system.  Guided gallery tours and a look at some of the on-site artist studios are other options.
World Cafe Live at the Queen on Market Street in Downtown Wilmington is rapidly becoming a popular choice for meetings and events.  Housed in a movie theatre that lay vacant for 50 years, the Queen has been restored to its original glory and now functions as a spectacular venue for live entertainment that criss-crosses the musical spectrum.  In addition to the main auditorium which accommodates 400 people, there is a 160-seat restaurant and a private meeting/event room with flexible seating for 100.  State-of-the-art sound and visual systems are additional pluses.

Hagley Museum and Library is located about three miles from Downtown Wilmington on the banks of the Brandywine River.  The du Pont family settled there in 1802 and began harnessing the river's power to produce high quality gunpowder.  Today, the 235-acre estate has been transformed into a rustic retreat. Eleutherian Mills, the ancestral home of five generations of the du Pont family and the original gunpowder mills are open for tours.  The Soda House on the property offers a choice of meeting and event facilities including a 1,485-square-foot auditorium and a selection of smaller event spaces.
The Inn at Montchanin Village & Spa is also three miles from Downtown Wilmington.  Originally a workers' village for Hagley and Winterthur, it has been converted to a small luxury hotel.  The private conference rooms are perfect for meetings with 10 to 40 attendees.  Catering is provided by Krazy Kat's, the Inn's
on-site restaurant.
Winterthur Museum, Garden and Library is the former country estate of Henry Francis du Pont and the 175-room mansion is filled with the world-class collection of decorative arts that he amassed.  Outside the mansion is surrounded by 1000 acres of rolling land and the incredibly beautiful naturalistic gardens that du Pont created. Winterthur provides an incomparable setting for meetings and can accommodate a broad range of sizes with its mix of private boardrooms, theatre, visitor center, galleries, museum and garden space.
Buena Vista Conference Center is a stately Greek Revival Mansion built in the mid-nineteenth century on what is now Route 13 in New Castle.  Until recently Buena Vista was reserved for government functions but it is now available to the public.  Furnished with antique furniture and fine artwork created by Delawareans, Buena Vista offers a variety of meeting room choices and can accommodate groups with 8 to 250 attendees.
Deerfield is an impressive venue.  Originally an elite 145-acre country club reserved for DuPont employees, and later those of MBNA and Bank of America, Deerfield is now a public facility operated by Forewinds Hospitality in partnership with the State of Delaware.  It features an outstanding championship golf course and a dramatic, glass-enclosed conference center which can accommodate 800 attendees seated theatre style in the 10,000-square-foot ballroom.  Three smaller breakout rooms and a restaurant are also available.
The Greater Wilmington Convention & Visitors Bureau is a non-profit organization founded in 1978, chartered by the Governor of Delaware, the New Castle County Executive and the Mayor of Wilmington. Its mission is to serve as the community's customer-focused destination marketing organization, generating economic growth through leisure travel and meetings development by aggressively marketing attractions, facilities, amenities and services for visitors.
###