FOR IMMEDIATE RELEASE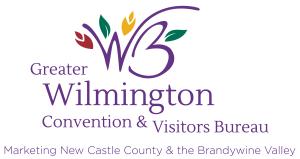 Wilmington, Del (4/16/15)...Thalia Andre-Noel has joined the Greater Wilmington Convention & Visitors Bureau as a Visitor Counselor.  Andre-Noel will also assist with managing GWCVB's website calendar of events.

Andre-Noel says "As a 'new hire', I am delighted to be working for the Greater Wilmington Convention and Visitors Bureau.  This position will give me the opportunity to mingle and interact with local and visiting VIP's -- and everyone is treated like a Very Important Person when they come to the Bureau.  Answering questions is our specialty.  We address everything from "Where is the nearest bank location?", "What are my dining options?" to "Are there any fun free activities I can do with my kids while my spouse is in a meeting?" 
Andre-Noel currently owns and manages Mistress of Spice in Newark, a gourmet spice blends production and retail company.  She has also been very involved with the Parent Teacher Association at Albert Jones Elementary in Newark and served as the PTA President.  Andre-Noel attended the Fashion Institute of Technology in New York City and the Art Institute of Fort Lauderdale.
Wilmington.TweetMyJobs.com brought Andre-Noel to GWCVB Executive Director Sarah Willoughby's attention.  TweetMyJobs.com is a web-based job search platform that the City of Wilmington installed within the past two months.  It uses Twitter, Facebook, email and text messages to connect job seekers with employers.  Those looking for work can quickly create a profile and enter the type of position they are looking for, how they want to be notified of job openings and how far they are willing to travel.  Willoughby described the search platform as "very helpful" when she was interviewing candidates for the Visitor Counselor position.  She said she was "...impressed by the quality of the candidates" the service provided.
Willoughby said "I am excited to have Thalia join our team.  Her energetic personality and computer skills were a win-win for this position.  As the destination marketing organization for New Castle County, we strive to stay up to speed on all of the events.  Thalia will be researching and entering events for our website." 
The Greater Wilmington Convention & Visitors Bureau is a non-profit organization founded in 1978, chartered by the Governor of Delaware, the New Castle County Executive and the Mayor of Wilmington. Its mission is to serve as the community's customer-focused destination marketing organization, generating economic growth through leisure travel and meetings development by aggressively marketing attractions, facilities, amenities and services for visitors.
###