FOR IMMEDIATE RELEASE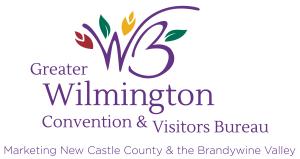 Wilmington, DE (March 15, 2017) There's a reason why people in the know call Wilmington the "City of Festivals".  In fact, there's more than 100 reasons every year.  The arrival of spring signals the beginning of Wilmington's festival season with something for all ages and interests.  History buffs, culture vultures, gardening enthusiasts, music aficionados, sports fans and families looking for a day-trip or weekend getaway are sure to be pleased with the variety of choices.  Here are 12 stand-out events:
Mt. Cuba Wildflower Celebration (April 23)
Visit the 600-acre+ former du Pont estate at the peak of its beauty.  Stroll through native plant gardens and the new perennial garden, wander along woodland paths sheltered by towering trees or savor the tranquility of ponds graced by colorful wildflowers.  This free celebration is filled with gardening tips, demonstrations, family-friendly programming, live music and an assortment of food vendors.  www.mtcubacenter.org
OperaDelaware Festival (April 29-30, May 6-7)
On the heels of last year's critically-acclaimed festival, excitement is building for this year's OperaDelaware performances.  The festival celebrates the 225th anniversary of Rossini's birth and features La Cenerentola (Cinderella) and his rarely-performed masterpiece, Semiramide. www.operade.org
Wilmington Garden Day (May 6)
Held rain or shine, this is a self-guided tour of some of the most distinctive homes and gardens in Wilmington and the Brandywine Valley.  It's the perfect way to get new decorating ideas—both inside and outside.  www.wilmingtongardenday.org/
Point to Point 2017 (May 7)
In addition to heart-stopping, steeplechase horse races, this 39-year old event includes an antique carriage parade, classic cars, lavish tailgate picnics, special demonstrations and performances, pony rides and a variety of children's games all in the setting of a grand American estate.  www.winterthur.org
Wilmington Flower Market (May 11-13)
Proceeds from this area tradition have been supporting Delaware's children for over 95 years.  Highlights include expansive plant sales, arts and crafts, carnival rides and games, food vendors and plenty of live entertainment.  www.wilmingtonflowermarket.org/
Wilmington Bach Festival (May 12-13)
This collaboration between the Choir School of Delaware and he Delaware Historical Society makes its debut in the 1798 Old Town Hall on Market Street.  www.ccsde.org
Wilmington Grand Prix & Gran Fondo (May 19-21)
USA Cycling calls the Grand Prix one of the country's top 10 criterium races.  It begins with time trials on Friday evening followed by amateur and professional races in Downtown Wilmington on Saturday.  Sunday's Gran Fondo is a challenging 100 km (62 mi.) ride that takes cyclists through the Brandywine Valley's spectacular chateau country.  www.wilmingtongrandprix.com
A Day in Old New Castle (May 20)
Both public buildings and many private homes and gardens, in this charming 350+-year old town, open their doors to the public during the nation's oldest, continuously running house and garden tour.  There's a full complement of reenactors, military maneuvers, encampments, music, colonial dancing, period games, storytelling, craft demonstrations, brewing demos and beer garden.  www.dayinoldnewcastle.org/
Big Noise Music Festival (May 20)
Veteran guitarist David Bromberg and the David Bromberg Big Band return to the Wilmington Riverfront for a long awaited outdoor concert.  Headliners included the Chris Robinson Brotherhood, Dr. John, Anders Osborne, Larry Campbell & Teresa Williams and Front Country.  www.bignoisefestival.com
Greek Festival (June 6-10)
This five-day celebration of all things Greek features traditional music, dance performances by the Terpsechorian Troupe and mouthwatering gyros, souvlaki, moussaka and luscious, homemade desserts.  www.holytrinitywilmington.org
Separation Day (June 9-10)
This festival is a celebration of Delaware's decision to separate itself from both England and Pennsylvania more than two weeks before the Declaration of Independence Day was signed in Philadelphia.  It has evolved into a two-day event filled with re-enactments, live music, a parade, arts and craft displays, rides, games, lots of great food and concludes with fireworks.  www.sepdayde.com/
St. Anthony's Italian Festival (June 11-18)
This perennial favorite showcases genuine Italian culture.  Recognized as one of the largest events of its kind on the East Coast, the festival includes a mix of classical and contemporary music, opera, strolling musicians, dancing, craft demonstrations, art displays, carnival rides and games of chance.  The homemade pasta dishes and delicious desserts are irresistible.  www.stanthonysfestival.com
###
The Greater Wilmington Convention & Visitors Bureau is a non-profit organization founded in 1978, chartered by the Governor of Delaware, the New Castle County Executive and the Mayor of Wilmington.  Its mission is to serve as the community's customer-focused destination marketing organization, generating economic growth through leisure travel and meetings development by aggressively marketing attractions, facilities, amenities and services for visitors.
Be social. Connect with us.
Web: https://www.visitwilmingtonde.com/
Blog:  https://www.visitwilmingtonde.com/blog  
Facebook:  https://www.facebook.com/GreaterWilmingtonCVB  
Twitter:  https://twitter.com/visitwilmington 
Instagram:  https://www.instagram.com/visitwilmingtonde/ 
YouTube: https://www.youtube.com/user/VisitWilmingtonDE 
Hashtag: #VisitWilm