FOR IMMEDIATE RELEASE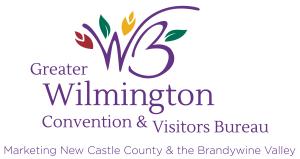 Wilmington, DEL (July 31)...Jennifer Arrigo has joined the Greater Wilmington Convention & Visitors Bureau as Tourism Sales Manager.  She will be responsible for marketing the Greater Wilmington and Brandywine Valley area to the group tour market, travel agents and AAA offices.  She will also join Director of Sales, Jessica Bittmann, CMP, on all sales efforts including meetings, associations and weddings.
Executive Director, Sarah Willoughby is enthusiastic about having Jennifer Arrigo on the GWCVB team.  Willoughby says "I am confident that she will be an asset to the GWCVB.  In addition to her marketing background, Jennifer brings her knowledge and contacts in public relations and communications as well as visitor services management."
The Greater Wilmington Convention & Visitors Bureau is a non-profit organization founded in 1978, chartered by the Governor of Delaware, the New Castle County Executive and the Mayor of Wilmington. Its mission is to serve as the community's customer-focused destination marketing organization, generating economic growth through leisure travel and meetings development by aggressively marketing attractions, facilities, amenities and services for visitors.
###