FOR IMMEDIATE RELEASE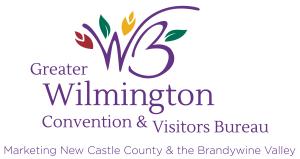 Wilmington, Del..."Treasures and Tales of Italy's Guardia di Finanza Art Recovery Team" makes its U.S. debut in Wilmington on October 3. Priceless works of Etruscan and Greco-Roman art and craftsmanship recovered by Italy's Guardia di Finanza will be on display at the Grand Opera House in downtown Wilmington from October 3 through December 21.  The exhibition unveils the story behind each ancient ceramic, mosaic and statue, not only its creation, but also intimate details about its theft and recovery by the indefatigable agents of the Guardia di Finanza, Italy's national law enforcement agency tasked with fighting financial crime and recovering stolen art and artifacts.

"Treasures and Tales" marks the first time many of these pieces of art have been exhibited outside their homeland after being reclaimed for Italy.  Highlights include "Hercules and Hydra", e of the few surviving neck-amphora attributed to Lysippides, a 6th-century BC Greek painter whose works were traded throughout Italy for small fortunes.

Hours for the exhibition are 10AM-5PM on Tuesday, Thursday and Friday, noon-7PM on Wednesday, and noon-4PM on Saturday and Sunday.  Tickets are $15 for unlimited entrance and may be obtained online at www.TicketsatTheGrand.com, by phone at 800-37-GRAND/302-652-5577 or at the door.  More information is available at www.treasuresandtales.com.

The Vendemmia Wine Festival is a celebration of all things Italian and Wilmington's biggest fall party.  On Sunday, October 12 from 2PM-6PM, more than 3,000 wine enthusiasts are expected to gather in Tubman Garrett Park on the Wilmington Riverfront to celebrate the Harvest of the Grapes. Fine wines from every region in Italy flow freely and 25 of the area's best restaurants and bakeries prepare delicacies.  The festivities include live music by four bands, homemade wine and gravy contests and a silent auction.  More information is available at www.societadavinci.com.

The newly launched Vintage Atlantic Wine Region is the first multi-state wine region on the East Coast.  It is a collaboration of 40+ wineries in Delaware, Maryland, New Jersey and Pennsylvania.  Its mission is to link existing wine trails and wineries who share common geography, climate and growing conditions--ignoring state borders--for the collective benefit of promoting those trails and wineries and the area's other historical and tourism assets.

Scott Donnini of Auburn Road Vineyard & Winery explains "What a region needs to become a Wine Region are serious, quality wines and a critical mass of wineries making them.  We already knew that there were great wines being made in this area.  Then when you look at the map in a new way, you suddenly see over 50 wineries, all within easy driving distance of one another, and lots to do in between-in short-a destination."

According to Chuck Nunan of Harvest Ridge Winery, "The Vintage Atlantic Wine Region will show the region, the country and the world, what excellent grapes and wines can be produced in our region.  It is an exciting time for all the wineries to pull together and promote with a single voice."

Visit Southern Jersey Executive Director, Jake Buganski, sums it up best, "For the most part, visitors exploring an area don't pay attention to county lines or even state lines. If there are attractions nearby that are of interest to them, they want to know about them. The Vintage Atlantic Wine Region effort ensures that visitors are aware of all the winery offerings available here and also helps get them to places they can eat, shop and stay along the way."  More information is available at www.vintageatlanticwine.com.
The Greater Wilmington Convention & Visitors Bureau is a non-profit organization founded in 1978, chartered by the Governor of Delaware, the New Castle County Executive and the Mayor of Wilmington. Its mission is to serve as the community's customer-focused destination marketing organization, generating economic growth through leisure travel and meetings development by aggressively marketing attractions, facilities, amenities and services for visitors.
###