FOR IMMEDIATE RELEASE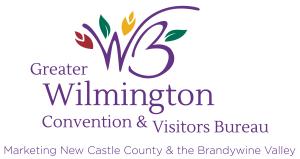 Wilmington, Delaware (September 27, 2017) – Delaware is the "First State," and as such has a big claim on American history. As is often the case with destinations steeped in history, Greater Wilmington comes with its fair share of ghost stories. All the sites highlighted here can be explored year-round, but Halloween seems a fitting time to introduce visitors to some of the region's most fascinating ghost hosts.
                Rockwood Park & Museum is probably the most famous haunted site in the region but, unlike most mansions in this area, this one was not owned by the Du Ponts. It belonged to the Shipley family ... and it appears that they loved their home so much that most members never truly left. Visitors to the 150-year-old house say they hear footsteps, feel cold spots and see a variety of apparitions. Enough rumors have circulated about on-site spirits that several television shows have coordinated investigations here … and gathered plenty of evidence to convince them that spirits are present. The museum conducts monthly ghost tours, both an early, family-friendlier version (open to guests 12 and older) and a late-night option aimed at those who really want to get into paranormal investigation (open to guests 14 and older). The truly dedicated – and curious – can participate in an overnight investigation, which requires participants to be at least 14 years old and have prior ghost-hunting experience. They're encouraged to bring their own equipment and cameras, and most leave with plenty of stories (and photos!) to share. More details are available at www.nccde.org/431/Rockwood-Park-Museum.
                If you're looking for spirits, a cemetery seems a good place to find some … and a graveyard dating to the 19th century can offer a truly eerie atmosphere. The Old Swedes Church, part of the Old Swedes Historic Site on Church Street in the heart of Wilmington, offers nighttime tours on which participants walk through 400 years of history, starting with the settlers of the New Sweden Colony and going into modern day. The tour includes stories about some of the more interesting "residents" of the burial ground … and how they've scared unsuspecting visitors repeatedly over the years. For more than 150 years, tales have circulated about this haunted graveyard, which among other mysteries features a bell that inexplicably rings late at night. On Saturday, October 14, a series of "Ghosts in the Graveyard" tours will take place throughout the evening, starting at half past each hour. The tours last about an hour and are not recommended for children under 12; guests under 18 must be accompanied by an adult, and all participants must have a ticket. Tickets are $10 for adults and $6 for students and are available for purchase via the Old Swedes Foundation's website (www.oldswedes.org) or by calling 302-652-5629.
                Another fascinating walk that combines a history lesson with spine-tingling tales of mystery is the Hauntings in History tour in Historic New Castle, a town that dates to 1651. On select nights (October 13-14, 20-21 and 26-28), tours will depart at 7, 7:30 and 8:30 p.m. and stop at the famed Amstel House, where visitors often report sightings of a mysterious "Woman in Blue." Guests should wear sturdy shoes, as they'll also wander the cobblestone streets of New Castle as their guide shares tales of the Dutch settlement's history … including plenty that are more chilling than the October air. The tours are conducted by the New Castle Historical Society and must be reserved in advance by calling the group at 302-322-2794 or visiting their website, www.newcastlehistory.org.
                Mansions, cemeteries and historic towns are likely places to stir up some otherworldly residents, but how about an abandoned fort? Fort Delaware, on the sweetly named Pea Patch Island in Delaware City, is overflowing with ghost stories. It was used as a Confederate prison camp during the Civil War, and for years visitors have said they hear creepy noises, experience temperature fluctuations, and feel as if they're being poked as they explore the old barracks. The fort offers a variety of ghost tours, from mild to wild. But once you're at the site, you're there until someone else decides it's time to leave. It's on an island in the middle of the Delaware River, making escape – for humans and perhaps its inhabitants from beyond – somewhat difficult. On weekends throughout October, the Diamond State Ghost Investigators and park staff conduct three-hour paranormal investigations. Participants, who must be 13 years or older and pre-register for these events, get to use electronic magnetic field detectors, data recorders and other techniques to explore other dimensions. Details can be found on the calendar at www.destateparks.com/park/fort-delaware/; look for the "Pea Patch Paranormal Adventure" listings.
                Whether you're mildly curious about the next realm or want to conduct a full-fledged ghostbusting expedition, Greater Wilmington has the sites to explore and experts to share their insight and a good dose of regional history. For more information about these and other events or to plan a trip to Wilmington and the Brandywine Valley, please visit www.VisitWilmingtonDE.com.
# # #
Wilmington & the Brandywine Valley is in the heart of the Mid-Atlantic region and less than a two-hour drive from both New York City and Washington. Steeped in American history and the legacy of the famed du Pont family, Greater Wilmington is a destination marked by sharp contrasts – town and garden, past and present, historic and hip. From renowned gardens, world-class museums, colonial towns, outdoor adventure, festivals, and an ever-growing craft beer and restaurant scene, each experience is more vibrant, more unique and more authentic than the last. Learn more at VisitWilmingtonDE.com. And to see the beauty of the Brandywine Valley now, watch this: https://youtu.be/KyPWLnciO0E. 
Be social. Connect with us.
Blog: https://www.visitwilmingtonde.com/blog 
Facebook: https://www.facebook.com/GreaterWilmingtonCVB  
Instagram: https://www.instagram.com/visitwilmingtonde/
Twitter: https://twitter.com/visitwilmington
YouTube: https://www.youtube.com/user/VisitWilmingtonDE
Hashtag: #VisitWilm
MEDIA CONTACT
Mindy Bianca
919-200-6060
mindy@mindybiancapr.com