FOR IMMEDIATE RELEASE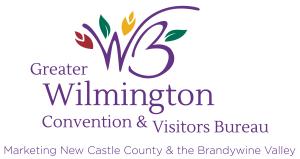 Wilmington, DE (February 1, 2017)…Meet Me at Home is a new initiative designed to attract more meetings, conferences, conventions, and association meetings to New Castle County.  
WHO? The Greater Wilmington Convention & Visitors Bureau (GWCVB) is encouraging residents and employees in New Castle County who have a relationship with a business or professional association to be proactive about bringing events to Greater Wilmington, their hometown.
WHAT? Meet Me at Home will generate revenue and boost the local economy!  This campaign is not restricted to businesses and professional associations; it includes weddings, all types of reunions and traveling youth sports leagues as well as other events. The opportunities are endless!
HOW? New Castle County residents and employees become meeting ambassadors.  
1.    The ambassador contacts Jessica Bittmann, GWCVB Director of Sales, directly at JBittman@VisitWilmingtonDE.com or 302.295.2213 with the event details.  They can also submit a brief form on the GWCVB website at: VisitWilmingtonDE.com/MeetMeAtHome.
2.    GWCVB contacts the event planner and immediately begins to provide complimentary assistance.  This free service may include exploring hotel options, recommending meeting spaces, securing availability and hotel room rates, after-hour activities, restaurants and area attractions, connecting the event planner with service providers and more.
WHY? Ambassadors are rewarded with quarterly prize drawings from all eligible lead submissions, an annual recognition luncheon, a published thank you in local media and the knowledge that they have contributed to New Castle County's economy.
On average, visitors spend $2 billion annually in New Castle County, generating over $200 million in state and local tax revenues.  Without this visitor spending, each Delaware household would be assessed an additional $1,360 in taxes per year.  The Destination Marketing Association International (DMAI) expects business travel to increase in 2017.  Their statistics indicate that of the 40% of global travelers who journeyed for business in 2016, 46% anticipate traveling more this year.  DMAI points out that the line between business travel and leisure travel is blurring:  49% of business travelers already extend their business trips to enjoy the destination and 75% intend to do the same or more in 2017. 
What have you got to lose?  Start sending business to New Castle County and help boost the local economy one meeting at a time!
###
The Greater Wilmington Convention & Visitors Bureau is a non-profit organization founded in 1978, chartered by the Governor of Delaware, the New Castle County Executive and the Mayor of Wilmington. Its mission is to serve as the community's customer-focused destination marketing organization, generating economic growth through leisure travel and meetings development by aggressively marketing attractions, facilities, amenities and services for visitors.
Be social. Connect with us.
Web: www.VisitWilmingtonDE.com
Blog:  www.VisitWilmingtonDE.com/Blog
Facebook:  www.facebook.com/GreaterWilmingtonCVB
Twitter:  www.twitter.com/visitwilmington
Instagram:  www.instagram.com/visitwilmingtonde
Hashtags: #VisitWilm