FOR IMMEDIATE RELEASE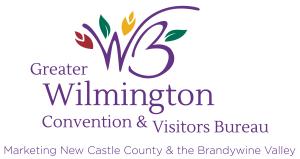 Wilmington, DE (March 28, 2017)...Did you know that a nationally recognized guitarist is a Wilmington, Delaware resident?  That's right.  David Bromberg lives in Downtown Wilmington and maintains a shop on Market Street across from the Grand Opera House where he's known to take the stage with entertainers like Lyle Lovett.  Now, after a seven-year hiatus, Bromberg is bringing his Big Noise Music Festival back to Wilmington in May.  But this certainly isn't the only act in town.  Here are five spring and early summer music festival favorites that criss-cross the musical spectrums of opera and classical performances to jazz and rock and everything in between. 
OperaDelaware Festival (April 29-30, May 6-7)
On the heels of last year's critically-acclaimed festival, excitement is building for this year's OperaDelaware performances.  The festival celebrates the 225th anniversary of Rossini's birth and features La Cenerentola (Cinderella) and his rarely-performed masterpiece, Semiramide.  A special performance of Rossini's Petite messe solennelle on Friday evening, May 5, is a new addition to this year's festival. www.operade.org   
Wilmington Bach Festival (May 12-13)
This collaboration between the Choir School of Delaware and the Delaware Historical Society makes its debut in the 1798 Old Town Hall on Market Street.  The student singers in the award-winning choir range from 7 to 17.  They perform in more than 40 events each year including the "Welcome Back to Delaware" celebration for Vice President Biden this January and present special concerts throughout Delaware and Philadelphia.  www.ccsde.org  
Bromberg's Big Noise Music Festival (May 20)
This year's outdoor show features performances by Wilmington multi-instrumentalist David Bromberg and his Big Band, blues rockers Chris Robinson Brotherhood, Rock and Roll Hall of Famer Dr. John and the Nite Trippers, New Orleans' Anders Osborne, Americana duo Larry Campbell and Teresa Williams and San Francisco-based roots pop act Front Country.  The lineup of continuous performances begins at noon.  Bromberg's Big Noise Music Festival includes a craft beer garden hosted by Dogfish Head, a fleet of area food trucks and an Artisan Market. www.bignoisefestival.com
DuPont Clifford Brown Jazz Festival (June 21-24)
The East Coast's largest free jazz festival features a mix of traditional jazz performances punctuated by fusion, funk, blues and rock.  It's a tribute to talented trumpeter and Wilmington native, Clifford Brown.  By the age of 25, Brown had already made an impact on the music world and was playing with Lionel Hampton, Charlie Parker and Max Roach.  He seemed destined to join the ranks of jazz greats like Dizzy Gillespie.  Sadly, a fatal car accident ended Clifford Brown's promising career.  Jointly sponsored by the DuPont Company and the City of Wilmington, the four-day, free, open air festival brings some of most exciting, internationally acclaimed jazz personalities to the stage in Downtown Wilmington's Rodney Square.  The list of previous headliners includes Jerry Gonzalez, Pete Escovedo, Lalah Hathaway and Benny Golson & the Benny Golson Quartet.  For a complete list of this year's performers and schedule, go to www.CliffordBrownJazzFest.org.
Ladybug Festival (July 20-21)
Sponsored by Gable Music Ventures, the Ladybug Festival is a free community block party in the Second and Loma block on Market Street in Downtown Wilmington celebrating women in music.  Since its debut in 2012, the festival has grown from 20 all-female or female-fronted acts to more than 40 performing on the outdoor stage or in local restaurants and stores.  The 2012 festival attracted about 200 attendees; last year this free block party attracted more than 7,000 music enthusiasts and now the 2017 Ladybug Festival is expanding to become a 2-day musical block party—and it's still free to attend.  www.theladybugfestival.com/
###
The Greater Wilmington Convention & Visitors Bureau is a non-profit organization founded in 1978, chartered by the Governor of Delaware, the New Castle County Executive and the Mayor of Wilmington.  Its mission is to serve as the community's customer-focused destination marketing organization, generating economic growth through leisure travel and meetings development by aggressively marketing attractions, facilities, amenities and services for visitors.
Be social. Connect with us.
Web: https://www.visitwilmingtonde.com/
Blog:  https://www.visitwilmingtonde.com/blog  
Facebook:  https://www.facebook.com/GreaterWilmingtonCVB  
Twitter:  https://twitter.com/visitwilmington 
Instagram:  https://www.instagram.com/visitwilmingtonde/ 
YouTube: https://www.youtube.com/user/VisitWilmingtonDE 
Hashtag: #VisitWilm