FOR IMMEDIATE RELEASE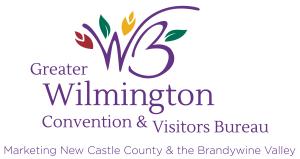 Festivals Celebrate Flowers, Art, Antiques, Rivers, Wine and .... Mushrooms?
Wilmington & the Brandywine Valley (August 30, 2017) – This region in the Mid-Atlantic is justly famous for its gardens, museums, outdoor pursuits and culinary offerings. Autumn is the perfect time of year to explore the entire destination, both inside and out, by attending one of its colorful annual festivals and immersing yourself into everything that makes Wilmington & the Brandywine Valley memorable. Here's a rundown of some of the season's top events, just to whet your appetite:
Brandywine Festival of the Arts – Saturday, September 9 and Sunday, September 10
                This festival has been a part of Wilmington's culture for more than 50 years, bringing in more than 250 juried artists from all over the United States. It regularly draws a crowd of about 20,000 visitors, who come to Brandywine Park's Josephine Gardens to enjoy time outdoors as summer turns to fall. The event, which annually ranks among the top arts festivals in the country, has a $5 admission fee; children under 12 are free.
The Mushroom Festival – Saturday, September 9 and Sunday, September 10
                The town of Kennett Square, Pennsylvania, is known as the "Mushroom Capital of the World." To celebrate their top crop, in 1986 a small group of mushroom enthusiasts decided to coordinate a festival. The event grew like a fungus and now, 32 years later, it draws about 100,000 guests and pretty much takes over the entire town. Participants celebrate with a parade, mushroom cook-offs, children's programming, culinary and growing demonstrations, a fried mushroom eating contest and – wait for it – a "cute as a button" baby photo contest.
River Towns Ride & Festival – Saturday, September 16
                Cyclists of all abilities can enjoy the scenic trek between two of Delaware's most beautiful waterfront towns, New Castle and Delaware City. Each town gets into the spirit and offers live music, games, tours, and food and drink vendors. Competitive riders can participate in a cycling timed trial at 9 a.m., starting in New Castle and following the Delaware River to Delaware City. Those who prefer a more leisurely pace can start in either town and pick their own distance – anywhere from 10 to 60 miles; that event stages at 11:30 a.m., with a noon start. Registration fees vary by participant's age and event.
http://www.rivertownsfestival.com
North American Sea Glass Festival – Saturday, September 23 and Sunday, September 24
                If you want to know more about the sea glass you gathered on your summer trip to the beach, consider attending the North American Sea Glass Association's annual festival. This year's event will take place at the Chase Center at Wilmington's Riverfront. Though it's not likely that festival-goers will find any sea glass washed up here on the shores of the city's Christina River, they will find sea glass artisans, jewelers and crafters from all over the country. For an admission fee of $7 per day (free for children under 12), participants not only access the nation's top sea glass artists, but they can also bring in their own beach-coming treasures for assessment or entry into the "Shard of the Year" contest.
https://seaglassassociation.org/festival
Longwood Chrysanthemum Festival – October 7 through November 19
                If you thought the best time of year to visit the Brandywine Valley's famed Longwood Gardens is springtime, think again. Each season has its own highlights, and fall brings thousands of mums that have been nurtured to look like orbs, spirals, pagodas and other shapes. A highlight of the festival is the "Thousand Bloom Mum," with 1,500 chrysanthemum flowers arranged on just one stem. Many of Longwood's outdoor gardens boast colorful foliage at this time of year, and a Pumpkin Playground beckons to the youngest garden explorers. Admission to the event is free with standard Gardens admission.
https://longwoodgardens.org/events-and-performances/events/chrysanthemum-festival
Vendemmia Wine Festival – Sunday, October 8
This wine and food event celebrates the culinary contributions of Italy and takes place rain or shine at Wilmington's scenic Bellevue State Park (outdoors in good weather, inside the Figure-8 Barn if Mother Nature puts a damper on things). Tickets are $55 in advance and $60 at the gate, and festival-goers get samples of Italian wines, foods from some of the region's top restaurants, access to the Italian Beer Garden, live entertainment and a souvenir wine glass. If they'd like to show off their own culinary skills, participants can also register to compete in the homemade "gravy" (sauce) contest.
http://www.societadavinci.org/vendemmia/
Delaware Antiques Show – Friday, November 10 through Sunday, November 12
                The name "Winterthur" is synonymous with American decorative arts. One weekend each year, the famed museum in Delaware coordinates an event aimed at giving regular folks (people without the du Pont name) an opportunity to establish and grow their own antiques collections. Sixty of the country's top dealers bring American antiques and decorative arts – everything from furniture and rugs to paintings and silver – to the Chase Center at Wilmington's Riverfront. Novices needn't worry about feeling out of place; the event offers special tips and assistance for first-time buyers and new collectors. Admission is $15 per person, free for children under 12.
http://www.winterthur.org/?p=1325
For more information about these and other events or to plan a trip to the Brandywine Valley, please visit www.VisitWilmingtonDE.com.
# # #
Wilmington & the Brandywine Valley is in the heart of the Mid-Atlantic region and less than a two-hour drive from both New York City and Washington. Steeped in American history and the legacy of the famed du Pont family, Greater Wilmington is a destination marked by sharp contrasts – town and garden, past and present, historic and hip. From renowned gardens, world-class museums, colonial towns, outdoor adventure, festivals, and an ever-growing craft beer and restaurant scene, each experience is more vibrant, more unique and more authentic than the last. Learn more at VisitWilmingtonDE.com. And to see the beauty of the Brandywine Valley now, watch this: https://youtu.be/KyPWLnciO0E. 
Be social. Connect with us.
Blog: https://www.visitwilmingtonde.com/blog 
Facebook: https://www.facebook.com/GreaterWilmingtonCVB  
Instagram: https://www.instagram.com/visitwilmingtonde/
Twitter: https://twitter.com/visitwilmington
YouTube: https://www.youtube.com/user/VisitWilmingtonDE
Hashtag: #VisitWilm
MEDIA CONTACT
Mindy Bianca
919-200-6060
mindy@mindybiancapr.com