FOR IMMEDIATE RELEASE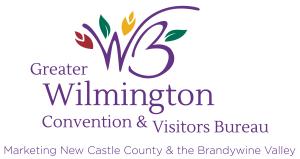 Wilmington, DEL…May 31, 2016…The DuPont Clifford Brown Jazz Festival returns to Wilmington on June 21 thru June 25.  The festival traditionally showcases the most celebrated jazz performers.   It's one of the largest festivals of its kind on the East Coast and draws audiences in excess of 35,000 every year for a mix of traditional jazz performances punctuated by fusion, funk, blues and rock.  Mayor Dennis P. Williams describes the DuPont Clifford Brown Jazz Festival as a "…staple of Wilmington's performing arts culture…" and invites the public to enjoy all the festival activities.
The festival is a tribute to talented trumpeter and Wilmington native, Clifford Brown.  By the age of 25, Brown had already made an impact on the music world, playing with Lionel Hampton, Charlie Parker and Max Roach.  He seemed destined to join the ranks of jazz greats like Dizzy Gillespie and Duke Ellington.  Sadly, Brown's untimely death in a car accident on the Pennsylvania Turnpike in 1956 abruptly ended his promising career.
Sponsored by the DuPont Company and the City of Wilmington, the five-day festival is free and held rain or shine in Rodney Square in the heart of Downtown Wilmington.  Local jazz artist, Maya Belardo, opens the 2016 DuPont Clifford Brown Jazz Festival on Tuesday evening.  Once again, this year's headliners include some of the top jazz players in the nation.  On Wednesday evening, Nicholas Payton, Dr. Eddie Henderson and Leon Jordan Jr. perform the Ultimate Clifford Brown Tribute with a repertoire that includes bop, swing, funk, blues and fusion.  Miguel Orlando and Adriel Gonzalez are featured on Thursday evening. Vintage soul newcomer and Grammy-nominated singer, Andra Day, headlines the Friday night show along with Nadja Nicole, Aniya Jazz and To the Maz Band.  A free block party follows.  Enjoy a live band, a DJ and refreshments on Market Street between 8th and 10th Streets from 9:30 to 12:30.  Robert Glasper, Dr. Lonnie Smith, Kim Waters and the Saul Rubin Trio conclude the festival on Saturday.  For additional information including updates, schedules and events, go to www.CliffordBrownJazzFest.org.

The Greater Wilmington Convention & Visitors Bureau is a non-profit organization founded in 1978, chartered by the Governor of Delaware, the New Castle County Executive and the Mayor of Wilmington. Its mission is to serve as the community's customer-focused destination marketing organization, generating economic growth through leisure travel and meetings development by aggressively marketing attractions, facilities, amenities and services for visitors.
###