FOR IMMEDIATE RELEASE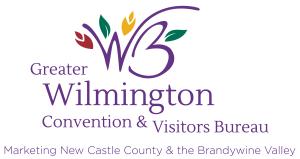 Wilmington, DE (Nov. 11, 2015)...Downtown Wilmington and the Riverfront boast a surprising number of family friendly attractions and the list continues to grow.  Located mid-way between New York City and Washington, DC on Interstate-95 and less than 30 minutes south of the Philadelphia Airport, Downtown Wilmington and the Riverfront are readily accessible by car, train or plane.  There's plenty to see and do and it's all tax-free.
Delaware Children's Museum is the state's first and only kid-centric museum for tots to teens and is designed to stimulate and stretch imaginations.  This giant indoor playground offers 37,000 square feet of interactive fun including the thirty foot Stratosphere tower which is handicapped accessible and the new touch tank aquarium.  www.delawarechildrensmuseum.org

Stratosphere Trampoline Park is another popular Riverfront attraction.  Housed in the bold blue building next door to the Delaware Children's Museum, it features wall-to-wall trampolines, dodge ball courts, a foam flip & tumble pit and an arcade area.  www.altitudewilmington.com
Wilmington Blue Rocks Baseball Team takes the field in Frawley Stadium.   A franchise of the World Series Champion Kansas City Royals, the Blue Rocks are a perennial favorite.  With 10 former Blue Rocks on the Kansas City post season roster, it's a great place to see rising stars in action.  Mr. Celery and Rocky Bullwinkle entertain the crowd nightly and  special events like the Cowboy Monkey Rodeo and fireworks after Friday night home games are added bonuses.  www.bluerocks.com
Riverwalk Mini Golf is open for play seasonally during the warmer months.  Located directly behind the Delaware Children's Museum along the Wilmington Riverwalk, this 18-hole course is the perfect choice for a family outing.  Be sure to sample the nine flavors of soft serve ice cream and milkshakes available in the adjoining golf shack.  www.riverfrontwilm.com/destinations/riverwalk-mini-golf
Horizon Services Riverfront Ice Rink is scheduled to reopen on Black Friday and will remain operational through February.  The portable outdoor ice rink can accommodate 350 skaters and skate rentals are available.  www.riverfrontwilm.com/destinations/horizon-services-riverfront-rink
DuPont Environmental Education Center is housed in a four-story glass-sided building overlooking the Christina River at the southern end of the Wilmington Riverfront in the 212-acre Russell W. Peterson Urban Wildlife Refuge.  It can be accessed from the mile-long Riverwalk via a Fly Bridge; on-site parking is also available if you prefer to drive.  This free attraction operated by the Delaware Nature Society showcases many species of amphibians, birds, fish, reptiles and plants which inhabit the refuge.   Enjoy interactive exhibits, go dip netting in the tidal pond, catch butterflies or take a guided walk led by a trained naturalist.  www.delawarenaturesociety.org/DuPontEnvironmentalEducationCenter
Brandywine Zoo is another surprise.  Located on 12 acres of land above the Brandywine River and open from 10 a.m. to 4 p.m. daily, it is home to an amur tiger, exotic small cats, red panda sisters, otter brothers, eagles, a condor pair, a family of llamas and many other animals, reptiles and birds.  Daily keeper talks, creature features and weekend reptile shows, special events, spring and holiday kid camps as well as indoor and outdoor educational programs are offered throughout the year.  There's also a zootique gift shop, a snack shack and plenty of free parking.  www.brandywinezoo.org
Wilmington's Arts Scene is another promising option for families.  The Delaware Children's Theatre in Downtown Wilmington has been presenting family classics for over 40 years.  The Playhouse on Rodney Square, formerly the DuPont Theatre in the Hotel du Pont, hosts a wonderful Children's Series each year.  Just a couple blocks farther down Market Street, the Grand Opera House offers shows geared to families and younger audiences.  World Cafe Live at the Queen, the Grand's neighbor on Market Street, has Peanut Butter and Jam Sessions on Saturday mornings with an all-you-can-eat, kid-friendly lunch buffet.  www.dechildrenstheatre.org, www.thegrandwilmington.org, www.worldcafelive.com
For more information, go to www.VisitWilmingtonDE.com or call the Greater Wilmington Convention & Visitors Bureau at (302) 295-2210.

The Greater Wilmington Convention & Visitors Bureau is a non-profit organization founded in 1978, chartered by the Governor of Delaware, the New Castle County Executive and the Mayor of Wilmington. Its mission is to serve as the community's customer-focused destination marketing organization, generating economic growth through leisure travel and meetings development by aggressively marketing attractions, facilities, amenities and services for visitors.
###