FOR IMMEDIATE RELEASE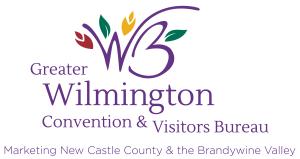 Wilmington, Del...Dee Richardson has joined the Greater Wilmington Convention & Visitors Bureau as a Visitor Counselor.  She will be responsible for assisting visitors, members and other walk-in guests with visitor related requests and membership information. Dee will also be responsible for monitoring and updating the Bureau's TripAdvisor presence.
Richardson says "As a 'people person', I am delighted to be back at the Greater Wilmington Convention and Visitors Bureau interacting with visitors to our region. Where else in Wilmington would I have the opportunity to meet people from all over the world who are interested in learning about our community?  Greeting visitors, mailing brochures and flyers and answering questions on the phone are just some of the opportunities we have as Visitor Counselors.  Helping with suggestions about the perennial question of "What to do?" is our specialty."  She adds "The staff at the GWCVB can't be beat for friendliness, resourcefulness and collegiality."
Richardson also works as an Interpreter/Guide at Winterthur Museum, Garden & Library.  She has worked for Event Allies in the Delaware Welcome Center on I-95 in Newark and was formerly the owner and principal of D-R INFO LLC which provided business research services to global clients in "medium tech" manufacturing industries.  Richardson graduated from Drexel University and has a BA Degree in French from the University of Delaware, an Associate Degree in Business Administration from Widener University and a Certificate in Competitive Intelligence from Drexel University.
Executive Director Sarah Willoughby states "I am thrilled Dee joined our team, again.  She brings a lot of skills and knowledge to this position and will be a valuable asset assisting with traveler's inquiries from TripAdvisor about the region.  With the growing demands for third party travel websites, we must have a presence and be responsive."
The Greater Wilmington Convention & Visitors Bureau is a non-profit organization founded in 1978, chartered by the Governor of Delaware, the New Castle County Executive and the Mayor of Wilmington. Its mission is to serve as the community's customer-focused destination marketing organization, generating economic growth through leisure travel and meetings development by aggressively marketing attractions, facilities, amenities and services for visitors.
###