FOR IMMEDIATE RELEASE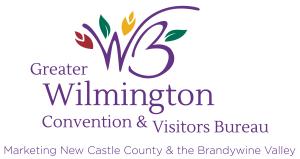 Wilmington and the Brandywine Valley (October 11, 2018) – The Brandywine Valley's Kennett Square is known as the unofficial "Mushroom Capital of the World." Mushroom cultivation in the United States first began here in 1896, when two local florists decided to make more efficient use of their greenhouses by using the area underneath shelves used to grow ornamental plants. The region's mushroom production has grown over the years and today yields more than 400 million pounds of mushrooms every year.
With National Mushroom Day just around the corner – on October 15 – we've rounded up all the ways you can experience mushrooms in this destination that knows how to put the "fun" into "fungi":    
For more information about mushrooms or for help planning a visit to the area, please visit www.visitwilmingtonde.com.
###
Wilmington & the Brandywine Valley is in the heart of the Mid-Atlantic region and less than a two-hour drive from both New York City and Washington. Steeped in American history and the legacy of the famed du Pont family, Greater Wilmington is a destination marked by sharp contrasts – town and garden, past and present, historic and hip. From renowned gardens, world-class museums, colonial towns, outdoor adventure, festivals, and an ever-growing craft beer and restaurant scene, each experience is more vibrant, more unique and more authentic than the last. Learn more at VisitWilmingtonDE.com. And to see the beauty of the Brandywine Valley now, watch this: https://youtu.be/KyPWLnciO0E. 
Be social. Connect with us.
Blog: https://www.visitwilmingtonde.com/blog 
Facebook: https://www.facebook.com/GreaterWilmingtonCVB 
Instagram: https://www.instagram.com/visitwilmingtonde/
Twitter: https://twitter.com/visitwilmington
YouTube: https://www.youtube.com/user/VisitWilmingtonDE
Hashtag: #VisitWilm
MEDIA CONTACT
Sara Martin
Mindy Bianca Public Relations
sara@mindybiancapr.com