FOR IMMEDIATE RELEASE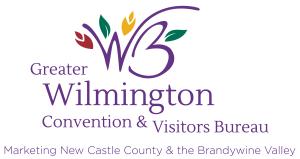 WILMINGTON, DEL...This Holiday Season, give the gift of summer sightseeing; give the Brandywine Treasure Trail Passport.  The Brandywine Treasure Trail Passport provides one-time admission to 11 of the Brandywine Valley's most popular mansions, gardens and museums between Memorial Day and Labor Day.  The Passport can be used between May 25, 2015 and September 7, 2015.  The Brandywine Treasure Trail Passport yields big savings; Individual Passports are $45.00 and Family Passports, which cover two adults and up to three children under 18 years of age, are $95.00. 

Participating attractions include the Brandywine River Museum of Art, Delaware Art Museum, The Delaware Contemporary, Delaware Historical Society & Read House, Delaware Museum of Natural History, Hagley Museum & Library, Longwood Gardens, Mt. Cuba Center, Nemours Mansion & Garden, Rockwood Museum & Park and Winterthur Museum, Garden & Library.  Please note that the Delaware History Museum is closed for major improvements until March, 2016.  Passports are valid at the Read House & Garden in Historic New Castle.
Passports can be purchased online at www.VisitWilmingtonDE.com/bmga. Online purchases are processed Monday thru Friday from 9:00AM to 3:00PM. Allow five to seven days for the receipt of a Passport order. Overnight shipping is available for an additional fee. To insure delivery for the holidays, Friday, December 19th, is the last day to order passports online.

Passports can also be purchased in person at the Greater Wilmington Downtown Visitors Center or at any of the 11 attractions except Longwood Gardens.

Passports are not valid for special events, separately ticketed programs or group tours. Nemours and Mt. Cuba require advance registration for all tours.
For more information, please call 800-489-6664 or email info@VisitWilmingtonDE.com.

The Greater Wilmington Convention & Visitors Bureau is a non-profit organization founded in 1978, chartered by the Governor of Delaware, the New Castle County Executive and the Mayor of Wilmington. Its mission is to serve as the community's customer-focused destination marketing organization, generating economic growth through leisure travel and meetings development by aggressively marketing attractions, facilities, amenities and services for visitors.
###