FOR IMMEDIATE RELEASE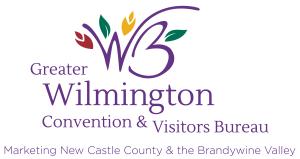 Wilmington, DEL (March 23, 2016)...The Brandywine Museums & Gardens Alliance announces the availability of the 2016 Brandywine Treasure Trail Passport.  The Passport provides one-time admission to 11 of the Brandywine Valley's most prestigious attractions from May 28 through Labor Day, September 5, 2016.  Participating attractions include the Brandywine River Museum of Art, Delaware Art Museum, Delaware Museum of Natural History, Hagley Museum and Library, Longwood Gardens, Mt. Cuba Center, Nemours Mansion & Gardens, Rockwood Museum and Park, The Delaware Contemporary and Winterthur Museum, Garden & Library. The Delaware History Museum is temporarily closed but the Read House & Garden in Historic New Castle is open to Passport holders.  Individual Passports are $45 and Family Passports, good for two adults and up to three children ages 17 or younger, are only $95.00 representing a savings of up to $350. 
The Delaware History Museum, including a major exhibition titled Delaware: One State, Many Stories and the new Center for African American Heritage, is expected to re-open on September 10, 2016.  Passport holders will be allowed to tour the Delaware History Museum from September 10 through December 31, 2016.
The Passport is funded by the members of the Brandywine Museums & Gardens Alliance with the support of the Greater Wilmington Convention & Visitors Bureau.  Passports can be purchased online at www.brandywinetreasures.org.  Passports can also be obtained in person at the Greater Wilmington Convention & Visitors Bureau located at 100 West 10th Street, Ste. 20 in Downtown Wilmington or at any of the 11 BMGA attractions. Please call 800-489-6664 or email Info@VisitWilmingtonDE.com for more information.  

Some restrictions apply; check the website for complete details.
The Brandywine Museums and Gardens Alliance is a consortium of 11 Brandywine Valley attractions within a 10-mile radius of Wilmington who work together to promote the area's art, culture, history and natural beauty.
The Greater Wilmington Convention & Visitors Bureau is a non-profit organization founded in 1978, chartered by the Governor of Delaware, the New Castle County Executive and the Mayor of Wilmington. Its mission is to serve as the community's customer-focused destination marketing organization, generating economic growth through leisure travel and meetings development by aggressively marketing attractions, facilities, amenities and services for visitors.