FOR IMMEDIATE RELEASE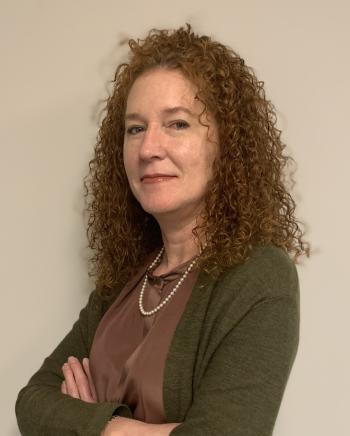 WILMINGTON, Delaware – Jennifer Boes has joined the Greater Wilmington Convention & Visitors Bureau as director of marketing communications and media relations.
In her new position, Boes will develop marketing content, manage business-to-business social media and executive communications, and serve as the media representative for the Bureau.
Sarah Willoughby, executive director of the bureau, said, "I am thrilled to have Jen join our marketing efforts for New Castle County. Her background and depth of tourism media relations will be game changing. And if that isn't enough, her knowledge and enthusiasm for the area, and Delaware has her off and running."
A travel and tourism veteran with more than 20 years of experience in marketing and public relations, Boes has worked at Marshall Communications, a Maine-based PR agency, for the last 15 years. There she managed accounts including national outdoor brand The Orvis Company, the Maine Department of Economic and Community Development, and the Maine Department of Agriculture. She also developed strategic marketing plans for industries including tourism, retail, hospitality, and economic development.
Prior to Marshall Communications, she was the public information officer and tourism public relations director for the Delaware Economic Development Office.
Formerly of Scarborough, Maine, Boes resides in Wilmington and is a Delaware native. She graduated from the University of Delaware with a bachelor's degree in communication and concentrations in public relations and journalism.
Click here for hi-res version of photo:
https://www.dropbox.com/s/414npl4bqi2ekko/Jen_Boes_Crop_300.jpg?dl=0
###
About the Region
Wilmington & the Brandywine Valley is in the heart of the Mid-Atlantic region and less than a two-hour drive from both New York City and Washington. Steeped in American history and the legacy of the famed du Pont family, Greater Wilmington is a destination marked by sharp contrasts – town and garden, past and present, historic and hip. From renowned gardens, world-class museums, colonial towns, outdoor adventure, festivals and an ever-growing craft beer and restaurant scene, each experience is more vibrant, more unique and more authentic than the last. Learn more at VisitWilmingtonDE.com. And to see the beauty of the Brandywine Valley now, watch here.