FOR IMMEDIATE RELEASE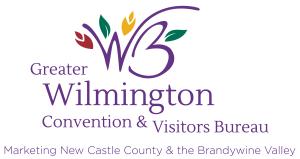 Wilmington, DE (December 6, 2016)...The Brandywine River Museum of Art in Chadds Ford, PA is celebrating the 100th anniversary of Andrew Wyeth's birth by mounting a landmark exhibit of the artist's works.  More than one hundred of his finest paintings and works on paper, gathered from both public museums and private collections, will be on display in the museum from June 24 through September 17, 2017.  
Co-curated by the Brandywine River Museum of Art and the Seattle Art Museum, Andrew Wyeth: In Retrospect is the first in-depth, chronological exhibition of Wyeth's career since the 1970's.  It is a testament to Andrew Wyeth's prodigious output and is also intended to provide a basis for reevaluating his career and understanding how he perceived the world around him.
Andrew Wyeth (1917-2009) enjoyed enormous popular approval during his career, but was frequently chided by art critics for his conservative realism.   He was inspired by the lives, houses and personal belongings around him, particularly the German immigrants who settled in nearby Kuerner Farm, and painted innumerable portraits of them and views in and around their home and farm.  Instead of depicting nature with photographic accuracy, Wyeth used his paintings to convey emotions that were difficult to put into words.  A focus on death and loss, the use of places and objects to serve as stand-ins for people, an intense and unsentimental scrutiny of nature and often a stark lack of color characterize his work. 

The museum is housed in a restored 19th-century gristmill overlooking the Brandywine River.  It features an impressive collection of American Art including works by three generations of the Wyeth family and is open daily except Thanksgiving and Christmas.  Guided tours of Andrew Wyeth's Studio, Kuerner Farm and N.C. Wyeth's Home and Studio are offered seasonally from April through mid-November.

A series of special events will complement the exhibition including the official dedication on July 12th at the museum of the U.S. Postal Service's pane of stamps commemorating twelve of Andrew Wyeth's most famous works. 
 
###
The Greater Wilmington Convention & Visitors Bureau is a non-profit organization founded in 1978, chartered by the Governor of Delaware, the New Castle County Executive and the Mayor of Wilmington.  Its mission is to serve as the community's customer-focused destination marketing organization, generating economic growth through leisure travel and meetings development by aggressively marketing attractions, facilities, amenities and services for visitors.