FOR IMMEDIATE RELEASE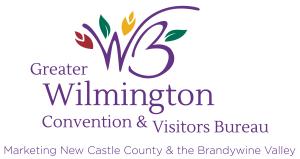 Special Retrospective Exhibit Celebrates the 100th Anniversary of Andrew Wyeth's Birth
Wilmington & the Brandywine Valley (August 3, 2017) – Spend even a few hours in the Brandywine Valley and you'll agree that the scenery here is stunning and perhaps even inspirational. One of this region's most famous late residents, artist Andrew Wyeth, certainly found a way to share the Valley's charms with a wide audience through his realist paintings. Throughout this year – the 100th anniversary of Wyeth's birth on July 12, 1917 – museums across the country are celebrating the artist's contributions to the American art scene. To mark the centennial, the Brandywine River Museum of Art in Wyeth's hometown of Chadds Ford, Pennsylvania, and the Seattle Art Museum have co-curated an exhibition of more than 100 notable pieces selected from major museums and private collections.
"Andrew Wyeth: In Retrospect" is the first career retrospective of Wyeth since his death in 2009, and it brings together works that are both wildly famous and rarely seen. The exhibit is organized chronologically, tracing Wyeth's works and their popular and critical responses from the mid-1930s until his death in 2009 at the age of 91. The exhibit is presented at the Brandywine River Museum of Art through September 17 and will move to the Seattle Art Museum in October, providing venues for art lovers on both coasts to have access to this once-in-a-lifetime assemblage of Wyeth's works.
Visitors only have a few more weeks to enjoy the retrospective exhibit, but The Brandywine River Museum of Art is year-round home to an impressive collection of 19th- and 20th-century American art, including dozens of Wyeth pieces. There are pieces created not just by Andrew, but also by his father, illustrator N.C. Wyeth, and his son, Jamie. Indeed, the Wyeth family – including spouses – boasts eight artists over three generations.
The museum, which is housed in a refurbished 19th-century gristmill, is itself an architectural masterpiece. Its dramatically modern steel-and-glass addition overlooks the Brandywine River, perfectly blending art and nature in a facility that also offers its guests a cafe and museum shop. It's a delightful place to while away an afternoon, but a stop at the museum is just the start of a journey for anyone truly interested in learning more about Wyeth and his family.
A shuttle takes visitors to Andrew Wyeth's Studio, a very personal space where he worked from 1940 through 2008. Here he created thousands of paintings and drawings, many of which were inspired by what existed right outside his door. The studio houses original furnishings as well as the artist's library and collections, giving visitors unique insight into what made this gifted man tick.
Just 10 minutes away from the museum is another site that allows visitors to gain a better understanding of Wyeth's inspirations. For more than 70 years, the artist used the people, animals, buildings and objects he saw on Kuerner Farm as subjects for hundreds of tempera paintings, watercolors and drawings. He discovered the farm on a boyhood walk and befriended its owners, a pair of German immigrants who have been forever preserved in some of his most famous works.
And since it all began with N.C. Wyeth, Andrew's father and instructor, a visit to Chadds Ford isn't complete without a stop at the elder Wyeth's studio, too. N.C. became famous – and wealthy – as a result of illustrating Robert Louis Stevenson's classic tale Treasure Island. He used profits from that project to purchase 18 acres in Chadds Ford, which is where his youngest child, Andrew, was born, raised, worked and ultimately died. The N.C. Wyeth House and Studio is located just five minutes from the museum and is filled with the props Wyeth would have used every day.
The Brandywine River Museum of Art offers shuttles to and guided tours of both studios and the Kuerner Farm seasonally, from April through mid-November. The museum itself is open daily except for Thanksgiving and Christmas.
Andrew Wyeth and his family made significant contributions to the art scene over three generations and deserve recognition any time the discussion turns to America's greatest artists. This centennial year of Wyeth's birth is an ideal time to learn more about his life and inspiration with an in-person visit to where it all began. For more information or to plan a trip to the Brandywine Valley, please visit www.VisitWilmingtonDE.com.
# # #
Wilmington & the Brandywine Valley is in the heart of the Mid-Atlantic region and less than a two-hour drive from both New York City and Washington. Steeped in American history and the legacy of the famed du Pont family, Greater Wilmington is a destination marked by sharp contrasts – town and garden, past and present, historic and hip. From renowned gardens, world-class museums, colonial towns, outdoor adventure, festivals, and an ever-growing craft beer and restaurant scene, each experience is more vibrant, more unique and more authentic than the last. Learn more at VisitWilmingtonDE.com. And to see the beauty of the Brandywine Valley now, watch this: https://youtu.be/KyPWLnciO0E. 
Be social. Connect with us.
Blog: https://www.visitwilmingtonde.com/blog 
Facebook: https://www.facebook.com/GreaterWilmingtonCVB  
Instagram: https://www.instagram.com/visitwilmingtonde/
Twitter: https://twitter.com/visitwilmington
YouTube: https://www.youtube.com/user/VisitWilmingtonDE
Hashtag: #VisitWilm
MEDIA CONTACT
Mindy Bianca
919-200-6060
mindy@mindybiancapr.com