FOR IMMEDIATE RELEASE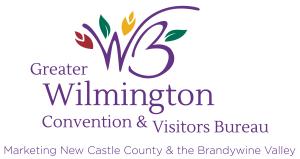 Wilmington, Delaware (April 4, 2018) – In this season of renewal, the internationally renowned gardens and estates in Wilmington, Delaware and the Brandywine Valley are the perfect destination to shake off the winter blues. Millions of bursting blooms, an imaginative world of garden follies, horticultural courses and more await visitors this spring.
Longwood Gardens in Kennett Square, Pennsylvania, showcases horticultural masterpieces year-round, but spring is arguably the most spectacular season to visit. To kick off Spring Blooms, which started on March 31 and extends to May 6, guests of the 1,077-acre garden can see an early display of blossoms, including millions of crocus, winter-aconite, glory-of-the-snow and daffodils blanketing the grounds. This season also showcases more than 240,000 tulips in bloom, flowering trees and other botanical treasures.
Now on display at Winterthur Museum, Garden and Library in Winterthur, Delaware is the garden's first-ever outdoor exhibition "Follies: Architectural Whimsy in the Garden." Thirteen whimsical and imaginative garden follies include such structures as a Gothic-inspired tower, American summerhouses and a faerie cottage. Founded by Henry Francis du Pont, the 60-acre Winterthur Garden is surrounded by nearly 1,000 acres of meadows, farmland and waterways.
Visitors can "become fluent in wildflowers" this season at the Mt Cuba Center in Hockessin, Delaware. A botanical garden unlike any others, the premier native plant garden is dedicated to supporting the environment through the promotion of ecological horticulture. Here, guests can find and learn about plants that will work best in their own gardens using the center's native plant finder. When the center opens for the season today, visitors can tour the native plant gardens, register for classes and learn about research and conservation.
Considered the largest and finest example of a formal French Garden in North America, Nemours Estate opens for the season on May 1.  Though it's located in Wilmington, visitors may mistakenly think they've been transported to Europe, as the 300-acre estate is modeled after the French palace Versailles. Along with the French Garden, visitors can also explore the 77-room mansion, along with fountains, artwork and gilded sculptures on the grounds.
For more information about spring blooms in Wilmington and the Brandywine Valley, visit www.VisitWilmingtonDE.com.
###
Wilmington & the Brandywine Valley is in the heart of the Mid-Atlantic region and less than a two-hour drive from both New York City and Washington. Steeped in American history and the legacy of the famed du Pont family, Greater Wilmington is a destination marked by sharp contrasts – town and garden, past and present, historic and hip. From renowned gardens, world-class museums, colonial towns, outdoor adventure, festivals, and an ever-growing craft beer and restaurant scene, each experience is more vibrant, more unique and more authentic than the last. Learn more at VisitWilmingtonDE.com. And to see the beauty of the Brandywine Valley now, watch this: https://youtu.be/KyPWLnciO0E. 
Be social. Connect with us.
Blog: https://www.visitwilmingtonde.com/blog 
Facebook: https://www.facebook.com/GreaterWilmingtonCVB  
Instagram: https://www.instagram.com/visitwilmingtonde/
Twitter: https://twitter.com/visitwilmington
YouTube: https://www.youtube.com/user/VisitWilmingtonDE
Hashtag: #VisitWilm
MEDIA CONTACT
Sara Martin
919-200-6060
sara@mindybiancapr.com