FOR IMMEDIATE RELEASE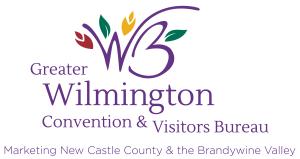 Wilmington, Del (March 18, 2016)…Experience Henry Francis du Pont's Winterthur, one of the few surviving grand American country estates.   Nestled in the heart of the Brandywine Valley, less than six miles from Downtown Wilmington, Winterthur features mansion tours, exhibitions and special events throughout the year.  From the beginning of March until early January, Henry Francis du Pont's 175-room mansion is open for guided tours.  His unparalleled collection of decorative arts, numbering more than 90,000 items made or used in America between 1640 and 1860, is artfully displayed in carefully designed vignettes allowing visitors to experience firsthand how life was lived on this elegant twentieth-century estate.  Architectural elements, like the Montmorenci staircase, have been retrieved from once grand homes in all thirteen of the original states, carefully disassembled and painstakingly re-introduced inside the mansion.  Striking floral displays enhance the mansion's beauty.
Outside, more than 1,000 acres of rolling hills and meadows sprinkled with waterways and stone bridges surround the mansion.  Distant barns bear witness to the estate's heritage as a self-sufficient agricultural community.  There are 65 acres of world famous naturalistic gardens to explore, Azalea Woods, a Pinetum, a Reflecting Pool, Koi Ponds and even a special children's garden called Enchanted Woods plus other surprises.  Visitors can stroll through the property or take a narrated tram ride through the gardens.  Passenger buses shuttle guests between the Visitor Center and the mansion.  Make sure to allow sufficient time to visit the museum store across from the mansion.  The selection of items on display there rivals that of many small department stores and it's even more enticing because there is no sales tax in Delaware.  There is a smaller gift shop in the Visitor Center as well as a spacious cafeteria offering a selection of sandwiches, hot food items, homemade soups, salad bar with great dessert options, beverages and wonderful views of the grounds.
In addition to the mansion and garden tours, Winterthur hosts special exhibitions and events throughout the year.  Here are five upcoming exhibitions and events that you won't want to miss:
Made in the Americas: The New World Discovers Asia
(March 26, 2016-January 8, 2017)
Made in the Americas opens in March and continues through the year.  This
Pan-American exhibition, organized by the Museum of Fine Arts in Boston, examines the global reach of Asian goods beginning in the 16th century.  More than 80 extraordinary pieces of furniture, silverwork, textiles, ceramics and paintings illustrate how North, Central and South American craftsmen adapted Asian styles.
Embroidery: The Language of Art
(Opening May 7, 2016)
This exquisite display of needlework from the 17th, 18th, and 19th centuries explores the connection between art and embroidery.
Lasting Impressions: The Artists of Currier & Ives
(September 17, 2016-January 8, 2017)
Discover the extraordinary art of Fanny Palmer and Arthur Tait, two of the most prolific artists at Currier & Ives.  See how their collaboration with Currier & Ives, the iconic publisher of Christmas cards and Americana, transformed the way that Americans made and viewed art.
Annual Antiques Show
(November 11-13, 2016)
The Annual Antiques Show is a 52-year-old Winterthur tradition and one of the nation's top shows.  More than 50 of the country's most distinguished antique dealers gather for three days at the Chase Center on the Riverfront, Wilmington's largest exhibition and event space.  Antiques and The Arts Weekly says this show features "…top flight dealers with wonderful inventories."  The quality of American furniture, paintings, rugs, porcelain, silver, jewelry and decorative art on display is sure to please both antique experts and new collectors plus there's plenty of free parking and no sales tax on purchases. 
Yuletide at Winterthur
(November 19, 2016-January 8, 2017)
The former home of Henry Francis du Pont which houses his world-class collection of American decorative arts is dressed for the holidays from November 19 through January 8.  Beautiful throughout the year, Winterthur is exquisite during Yuletide with the dazzling display of seasonally decorated rooms and sparkling trees including the traditional dried flower tree.
For more information, go to www.winterthur.org or www.visitwilmingtonde.com.
The Greater Wilmington Convention & Visitors Bureau is a non-profit organization founded in 1978, chartered by the Governor of Delaware, the New Castle County Executive and the Mayor of Wilmington. Its mission is to serve as the community's customer-focused destination marketing organization, generating economic growth through leisure travel and meetings development by aggressively marketing attractions, facilities, amenities and services for visitors.