Located within the picturesque landscapes of Chadds Ford, Pennsylvania, the Brandywine Museum of Art is  highlighting a thought-provoking exhibition entitled "ROOTED: Family and Nature in Contemporary Children's Book Illustration" from October 14 to February 25, 2024.This carefully curated assortment of illustrations goes beyond artwork; it beautifully celebrates the connections that bind us to our loved ones and the world around us, all conveyed through the enchanting medium of illustration. The illustrations vividly depict the intricate beauty of the natural world, emphasizing the profound connection between humans and their environment, and each serves as a mirror reflecting the universal experiences of love, support, and growth within families. Through subtle storytelling and visual cues, the exhibition gently encourages viewers, both young and old, to engage in the exhibition. 
With a wide range of styles and techniques on display, "ROOTED" aims to inspire and captivate children as well as adults, while deepening our understanding of the inherent connection between family and the natural world in children's books. This significant exhibition features eight award-winning artists, including Micha Archer, Sophie Blackall, Cozbi A. Cabrera, Joe Cepeda, Devon Holzwarth, Juana Martinez-Neal, Frank Morrison, and Qing Zhuang. The mediums represented include acrylic, oil, watercolor, pastels, colored pencils, linocuts, woodcuts, ink, and collage.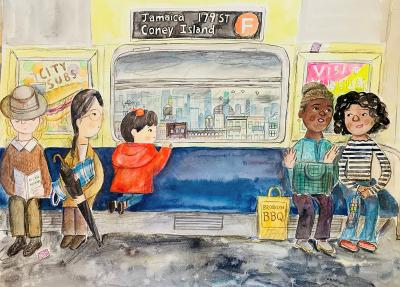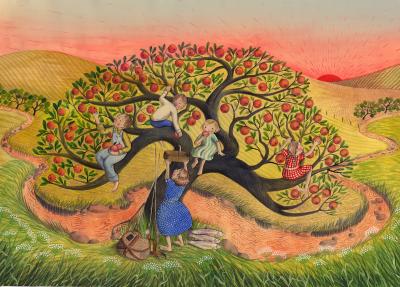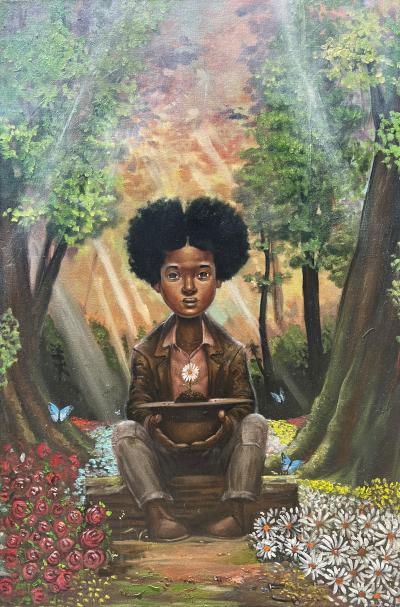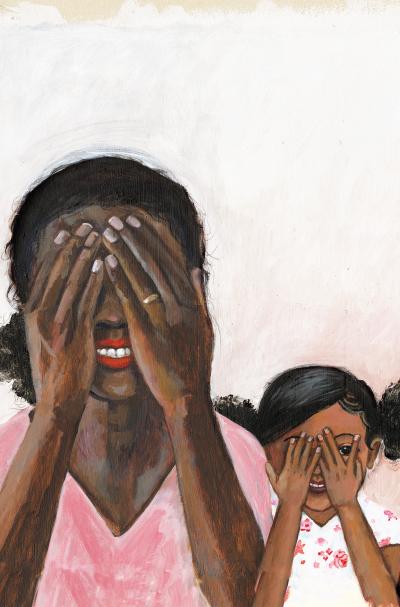 "ROOTED" is a remarkable testament to the power of visual storytelling. Whether you are a seasoned art enthusiast or a curious young mind, this exhibition offers a profound experience that lingers long after you have left the gallery. Do not miss this opportunity to embark on a journey through the enchanting world of contemporary children's book illustration. 
Details: For admission rates and hours of operation, please visit www.brandywine.org/hours 
Cover Photo: Devon Holzwarth, illustration for Papa, Daddy, & Riley, (written by Seamus Kirst), 2020, digital print. Lent by the artist.
Photos (left to right): Qing Zhuang, illustration for Rainbow Shopping, 2023, pencil, colored pencil, watercolor and crayon, 18 x 24 in. Lent by the artist., Sophie Blackall, illustration for Farmhouse, 2022, collage and mixed media, 10 x20 in. Lent by the artist., Frank Morrison, illustration for The Secret Garden of George Washington Carver, 2020 (written by Gene Barretta), oil on illustration board., and Cozbi A. Cabrera, illustration for Me & Mama, 2020, acrylic on illustration board, 30 x 15 in. Lent by the artist.