The holiday season is right around the corner and we are about to be overwhelmed with things we must do to get ready for family events, work parties, and tons of other things that make the holidays special. 

But, don't forget to stop and make some plans for yourself this holiday season. And just maybe those plans include a little escape to indulge in the events and activities happening around Wilmington and the Brandywine Valley. A place closer than you think, but quite far from what you might expect.  
This list is long, so we encourage you to plan ahead and make the most of your time when you visit. 
Yuletide at Winterthur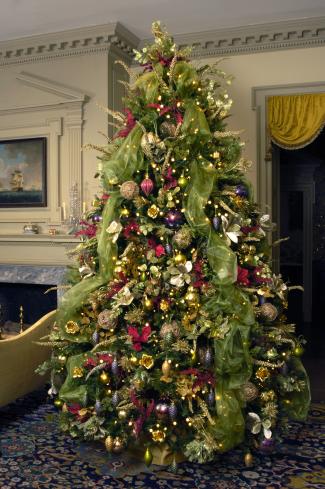 Winterthur Museum, Garden & Library, Henry Francis du Pont's 175-room mansion, is a site to see when it is all dressed for the holidays. This year, the decorations will be up starting November 19 and will stay up until January 8, so make sure you get a chance to visit during the holidays. 
A Longwood Christmas
There will be plenty of holiday magic to be found at Longwood Gardens starting on Thanksgiving Day and lasting all the way through early January. This is one of the most popular local holiday attractions as nearly all 1,077 acres are a glow with holiday lights and the 4-acre Conservatory houses the annual themed Christmas tree. Make sure you purchase your tickets in advance!
Broadway Christmas Wonderland
The Playhouse on Rodney Square will be hosting performances of Christmas Wonderland all through Thanksgiving weekend. The show will include all your favorite Christmas carols, a chorus girls kick line, and even an appearance from Santa! And may we recommend a pre-show dinner at the AAA Four-Diamond Awarded Green Room in the attached Hotel DuPont.
A Brandywine Christmas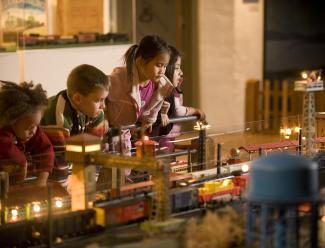 Starting on Friday, November 25 and running through the entire holiday season, you will not want to miss the amazing model train display at the Brandywine River Museum of Art. Over 2,000 miles of track and lots of adorable little scenes make this a Christmas favorite for people of all ages. And while visiting the train display, don't forget the museum is home to three generations of Wyeth family art – N.C., Andrew and Jamie.
Santa Clause Express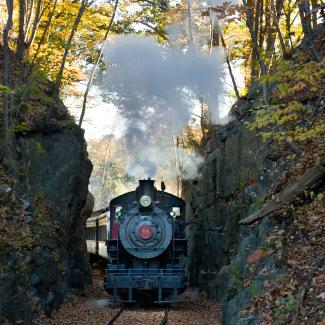 Speaking of people of all ages, the young ones are going to absolutely love riding the Santa Claus Express, which runs through the Wilmington & Western Railroad's Greenbank Station from November 26 through December 18. The train pulled by an antique steam engine, pulls out at 12:30 pm and 2:30 pm every Saturday and Sunday during these dates, and Kris Kringle himself will greet children on board with a chocolate treat.
The Nutcracker
There isn't a single musical that means more to the holiday season than The Nutcracker, and you can catch this year's performance at The Playhouse on Rodney Square on Saturday, December 3 and Sunday, December 4. The Playhouse is the oldest theatre in the country with continuous operation that dates back to 1913.
A Christmas Carol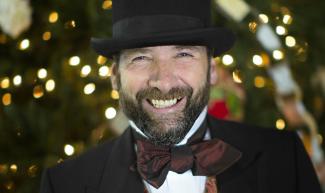 Another popular show that goes hand-in-hand with the Christmas season is A Christmas Carol. This year, you can see a special live performance of this Dickens classic at the Winterthur Museum, Garden & Library on December 7 and 8. The heartwarming one-man show is performed by Gerald Charles Dickens, the great-great-grandson of Charles Dickens, who depicts 26 characters of the classic tale.
You can also see the Delaware Theatre Company's version of this Christmas classic each and every weekend starting on December 7 and running through the holiday season. 
Breakfast with Santa at the Brandywine Zoo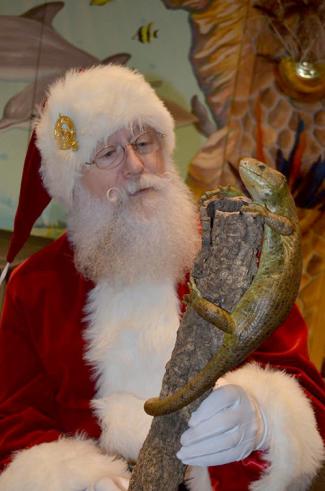 Still looking for a fun way to have the kids meet the guy in the big red coat? He will be at the Brandywine Zoo on December 10 and 11 for a hot pancake breakfast buffet.
Santa will also be back at the zoo later in the evening on December 10 for milk and cookies!
The Mavericks - Sleigh Bells Ring Out
The Grand Opera House in Wilmington will be hosting The Mavericks on December 10 as the popular country-rooted band performs their take on many of our favorite Christmas classics. 
Colonial Christmas Tea
Looking for a more historic way to celebrate the holidays? The Colonial Christmas Tea at Greenbank Mills & Philips Farm is a great way to kick back and relax for a while during the holiday season. 
We Kids Rock Band's Holiday Show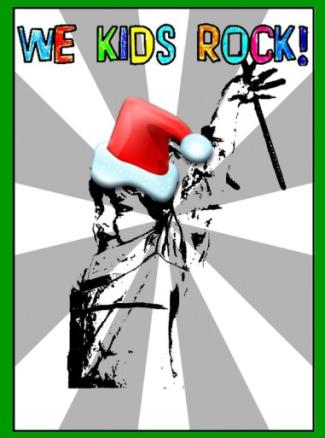 World Cafe Live will be hosting a fun, family-themed holiday show from We Kids Rock Band on Saturday, December 17. Tickets for this show are only $8 each, and make a great holiday season outing for family. 
Join Santa for a festive holiday breakfast when he visits the Delaware Museum of Natural History on December 3. Pancakes will be served, family photo opportunities will be available and all can explore the North Pole with the special exhibit Arctic Adventure.
Discovery Days: Extreme Habitats
Looking for something fun to do for the kids after the presents have all been unwrapped? Join the Delaware Museum of Natural History for Discovery Days: Extreme Habitats, December 27 through 30 which will include a live bird show, children's movies, and more. Plus, on December 30 the experience will end with an early New Year's Eve celebration called "Frozen Friday" with its very own dropping of the snowball.
Noon Year's Eve at the Zoo
The Brandywine Zoo will be hosting a fantastic NOON Year's celebration as the ball drops to a spectacular countdown at 12 noon on December, 31. This is a great way for families to spend New Year's Eve together without staying out too late!
For even more holiday event visit our Calendar of Events page and find all that the holiday season has to offer in Wilmington & the Brandywine Valley. Or, start planning your visit today with our free Visitors Guide.