It's another busy weekend in Wilmington and the Brandywine Valley!  Here are our picks for your weekend itinerary – and don't forget to share your travel pictures using #VisitWilm on Instagram & Twitter!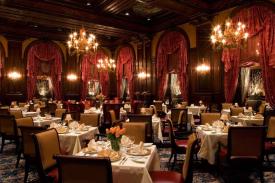 Green Room Wine Cellar Dinner
December 9
Join the Green Room at the Hotel du Pont for their Wine Cellar Dinner. Executive Chef Keith Miller will be preparing Smoked Eggplant & Mushroom Ravioli, Duck Scrapple, and Rack of Lamb - among many other delectable dishes. All paired exquisitely with wines from their extensive cellar. Reservations are required!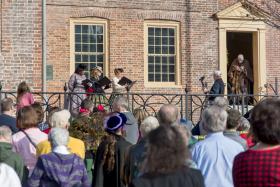 Spirit of Christmas/A Dickens Experience
December 10
Join Historic New Castle in their annual holiday celebration. Tour the historic homes and churches - all dressed up in their Christmas finest, and enjoy traditional colonial holiday celebrations throughout the day.  A Dickens Experience will transport visitors back to mid-19th century England to experience an interactive version of Charles Dicken's classic novel, A Christmas Carol.  The festivities will feature street theatre, bell ringing, carolers and street vendors offering up old fashioned treats. 
Kid Shelleen's Brunch with Santa
December 10
An annual favorite! Bring the kids to meet the Big Man as he arrives by firetruck at 11:30. Children enjoy arts & crafts and a visit with Santa while parents can relax and enjoy Kid's award-winning brunch. Reservations requested.
Colonial Christmas Tea
December 11
Take a break from the hustle and bustle of the holiday season, and take a moment to sip back in time with Greenbank Mills & Philips Farms, as their colonially attired staff help you into the festive spirit with delicious tea, wonderful tea sandwiches, and of course a Christmas pound cake! 
Sankta Lucia Celebration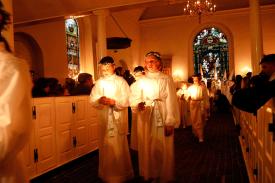 December 11
The celebration of Sankta Lucia is a Swedish Christmas tradition that marks the beginning of the Christmas season.  Join Old Swedes Church as they celebrate this beautiful, annual event.  You will enjoy the narration in English with children and young adults singing in Swedish.  The candles and church lend an ambiance you will cherish into your own holiday celebration. Reservations encouraged - as seating is limited!  
Find these and all the weekend events on our Calendar of Events page! What's on your agenda this weekend?