It's another busy weekend in Wilmington and the Brandywine Valley!  Here are our picks for your weekend itinerary – and don't forget to share your travel pictures using #VisitWilm on Instagram & Twitter!
Holiday Open House at Rockwood
December 2 - 4
Bring your family for the 16th annual Holiday Open House with entertainment, children's activities, costumed characters, refreshments and FREE photos with Santa!  The event also includes our Youth Entrepreneur's Secret Santa Shoppe, selling gifts for the whole family, tours of the holiday display in the museum and a festive light display in the gardens surrounding the Mansion and Carriage House. This is a FREE EVENT, however, to help those less fortunate, please bring a nonperishable food item or new mittens, hats, or scarves for the Giving Tree.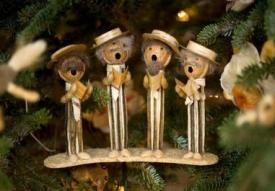 Brandywine River Museum Annual Critter Sale
December 2-4
Whimsical and decorative, critters are tree ornaments and tabletop decorations made from natural materials, including dried flowers, pinecones, seeds, pods, and berries. Crafted by hand, critters are environmentally friendly, distinctive, and artistic—the ideal gift! Choose from over 10,000 critters—all made by our talented volunteers. Prices range from $5 to $25; specialty items start at $30. Cash, check, and credit cards accepted.
Candlelight Christmas in Chadds Ford
December 3
The Candlelight Christmas Tour, sponsored by Chadds Ford Historical Society, is a must see event during the holiday season! The self-guided holiday tour features historic houses and churches in and around Chadds Ford and Pennsbury Townships. Historic sites will be candlelit, decked with exquisite holiday decor and offer special holiday programs. Guides will be on hand the day of the tour to highlight each sites' unique history, architecture, and decor.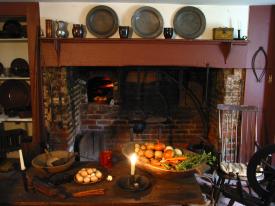 Children's Holiday Tea
December 4
Get into the Christmas spirit by attending a special afternoon children's tea in conjunction with the Christmas exhibit, The Nutcracker and The Mouse King at the Historic Houses of Odessa. Take a tour of the National Historic Register, Wilson-Warner House that has been transformed into the classic story. Then participate in a delightful children's tea party complete with tea and beverages and festive treats
Find these and all the weekend events on our Calendar of Events page! What's on your agenda this weekend?