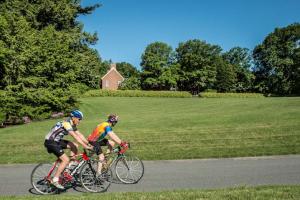 Each year The League of American Bicyclists releases their rankings of each state in terms of how bicycle-friendly they are. Delaware has always ranked fairly well on these lists, but in 2015 we were named the #3 most bicycle-friendly state in the country.
But that isn't telling us anything that Wilmington residents haven't already known for years. We have always had a rich culture of both casual and competitive cycling in our local state parks, as well as right in the heart of town.
If you are thinking about getting involved in bicycling around the Wilmington area this spring, the first place to start is with a good bike shop to take care of your equipment needs.
Wilmington Bike Shops

Located at 4327 Concord Pike right in Wilmington, Wooden Wheels is a family operated bike shop that has been serving local residents for more than 38 years. They are known for "taking the tech out of cycling," which makes them a fantastic first option for anyone who is new to cycling.
Another popular local bike shop is the Brandywine Cyclery, which opened its doors in 2009 when owner Matt Neugebauer decided that there was a need for a bicycle shop that was completely focused on passionate customer service. They are located at 1812 Marsh Rd and are a great resource for anyone just getting into cycling.
Local Bike Trails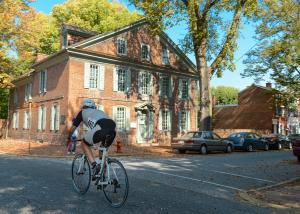 Once you have your equipment needs handled, the next step is finding a great place to ride your bike. Here in Wilmington, we literally have dozens of options nearby, but the following are some of our favorites.
If you really are just getting started, the short and simple Christina Riverwalk on Wilmington's Riverfront is a scenic ride that is only 1.3 miles long and surrounded with local shops located right near downtown Wilmington. There are also lots of great restaurants along the trail if you want to stop for a bite!
Once you have mastered the shorter trails, the next step up for many cyclists is the Northern Delaware Greenway Trail, which you can access right from Brandywine Creek. This 10-mile trail runs through Alapocas State Park all the way out to Bellevue State Park. One of the main attractions along the way is the Blue Ball Barn, which features folk art from more than 50 local artists.
The Michael Castle Trail is an option a little further south that runs along the northern shore of the Chesapeake and Delaware Canal. Named for former governor Michael Castle, this 9-mile paved trail offers amazing views of boats in the canal from a natural wooded setting.
Still looking for more options? White Clay Creek State Park and Lumps Pond State Park both offer multiple trails to choose from that include a natural environment perfect for a relaxing ride.
Cycling for Transportation
Lots of people in Wilmington use bikes as their preferred method of transportation.
Not only is downtown Wilmington extremely bicycle-friendly, but there are also a number of trails that lead into town - and out to the bigger trails - from many local neighborhoods. No matter where you live or work in the Wilmington area, you can probably get there by bicycle. And you are never more than a short ride away from a long ride!
Bicycling Events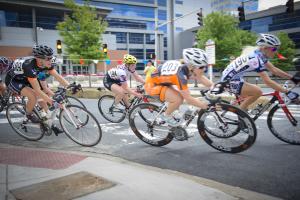 As the home of a passionate cycling community, it should come as no surprise that there are also a lot of great cycling events that happen in Wilmington throughout the course of the year. Races like the Wilmington Grand Prix take riders on a fast paced trip through the streets of downtown Wilmington, while the Wilmington Gran Fondo opts for a path through the Brandywine countryside and on the private roads of a few of the area's private estates, attractions and gardens.
There are also a number of local cycling clubs that hold their own rides and events each month. Some of the bigger clubs like the White Clay Bicycle Club have group rides scheduled on almost a daily basis. If you are looking for the right club to fit your cycling needs, the best place to start is at one of our local bike shops.
No matter what your level of experience, there are an almost never-ending amount of options for cycling in and around Wilmington.
We'll see you out on the trails!
If you liked this post, you may also like the article A Cycling State of Mind.