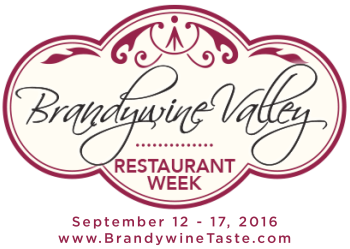 We are right around the corner from one of the most exciting weeks for foodies here in Greater Wilmington - Brandywine Valley Restaurant Week. This culinary dream will once again feature at least 20 of our favorite local restaurants each offering fabulous meals at ridiculously low prices during the second week of September. 
Starting on Monday, September 12, each of the participating restaurants will be serving two course lunches for $15 and/or three course dinners for only $35. These will be some of the best meals you'll find at any price point all year long!
In order to help you prepare for all of the dining options that will be coming your way during this week, we put together a quick overview of each of the participating restaurants. 

8th & Union Kitchen
Located at the corner of 8th and Union Streets, this restaurant was awarded the 2016 OpenTable Diners' Choice Award, so it is definitely one of the most popular spots in town right now. On any given night, you can find a fabulous meal just by choosing from a number of their small plates, or you can try a bigger portion. We recommend the pulled pork tacos. 
The BBC Tavern is a casual, but classy, restaurant that features classic tavern fare like burgers and wings. But they also specialize in some higher-end dishes like filet mignon, crab cakes, and salmon. Last year's Restaurant Week dinner menu here featured a bacon-wrapped filet that was out of this world.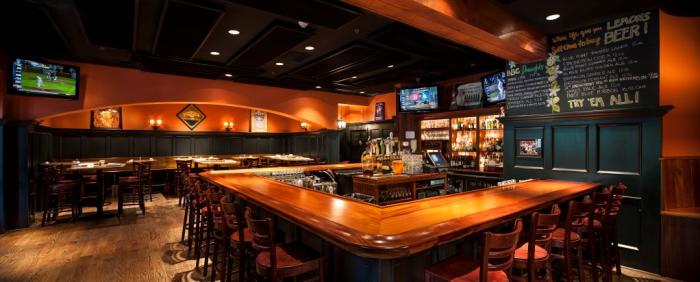 With countless awards from Wine Spectator, Brandywine Prime is one of the best high-end restaurants in the entire valley. The idea of enjoying a steak dinner here for only $35 is exactly what Restaurant Week is all about. 
Everyone knows that the steak and wine selections at Brasserie Grille are second to none, but we thought that one of the best values in all of restaurant week last year was their French Dip lunch special. If that sandwich makes a return this year, you are not going to want to miss it. 
Buckley's Tavern
It's always fun to combine history with fine dining, and no one does that better than Buckley's Tavern. These guys created some really unique dishes for last year's event, so we will all be curious to see what they come up with this year.
With dinner options like Filet Oscar, Lollipop Pork Tenderloin Chops, Veal "Parm," and Seared Diver Scallops, the Columbus Inn was one of the most popular stops during last year's Brandywine Valley Restaurant week. You can expect there to be another great selection of options on this year's menu!
As one of the best Italian restaurants in Wilmington, it's no surprise that Cantina Di Napoli is participating again this year. They are well known for their hand-made pastas and delicious antipasto dishes. And even if it isn't an option on the menu, we highly recommend an order of their Fried Calamari!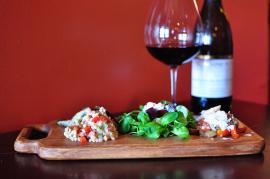 Domaine Hudson
Last year, owners Mike and Beth Ross and Chef de Cuisine Dwain Kalup put together amazing lunch and dinner menus worthy of Domaine's recent TripAdvisor Best Restaurant in Delaware award and this year we would expect no less. From delicious burgers to creative and tasty dishes like Parsnip & Black Truffle Agnolloti you may not find a better $35 dinner during Restaurant Week.  
Don't let the name fool you into thinking this is just a place to grab a coffee. Eclipse Bistro is one of the best restaurants in the area, and they are known for dishes like Goat Cheese Gnocchi and Oven Roasted Lack of Lamb. If you get a chance, make sure you try their Zucchini Fries. 
The Gables at Chad Ford
The lunch specials that The Gables rolled out for Restaurant Week last year were phenomenal. After starting with soup or salad, guests could select from a Smoked Brisket Sandwich, Grilled Salmon Sliders, a Turkey Burger, or Southern Style Shrimp & Grits. 
As the grill side of Harry's Hospitality Group, you are almost certainly going to find some delicious open-flame dishes on the lunch and dinner menus here during restaurant week. And don't overlook the impressive wine list that goes with those dishes!
Over on the seafood side of Harry's, you will be more likely to find fish and shrimp dishes that will get you excited. Last year, they offered a Bermuda Fish Chowder and Grille Swordfish combination that was out of this world.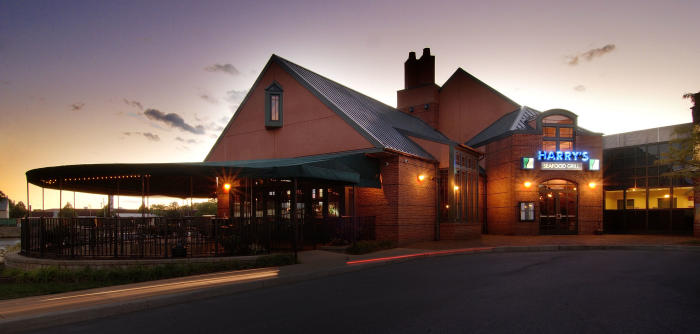 Located right in the heart of Trolley Square, Piccolina Toscana specializes in delicious Italian small plates and desserts. If you get a chance to try their House-Made Gelato or Pineapple Crème Brulee, you won't be disappointed.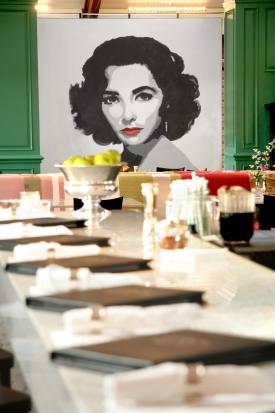 Pizza By Elizabeths
Not expecting to find a pizza joint participating in Restaurant Week? Well, Pizza By Elizabeths is not your average pizza joint! Last year, they put together a Mini Beef Wellington Pizza that featured mozzarella, asparagus, mushrooms, filet, and puff pastry. You won't want to miss out on what they come up with this year!
Another one of our favorite local steakhouses, Redfire Grill is sure to put together a standout menu for Restaurant Week. But this might be a better option for lunch specials, because their Cuban was one of our most popular sandwiches of the week last year. 
River Rock Kitchen is known for offering both small and large plates that will make your mouth water with excitement. Their standout dish last year was a Wasabi Pea Crusted Yellowfin Tuna, so keep an eye out for something really special here.
Sovana Bistro
Sovana Bistro took a simple approach to their $15 lunch special during last year's event and offered a different half sandwich, petite salad, soup, and petite dessert offering each day. Those petite desserts were worth the trip by themselves!
One thing is for sure, there is no shortage of great steakhouses participating in Brandywine Valley Restaurant Week. Last year, Sullivan's offered up $35 dinners that included Filet Mignon and NY Strip options. So once again, you are going to be able to get a tremendous value here.
Following its recent conversion from a seafood restaurant to a more steak-focused operation, everyone is going to be curious to see what lands on Tonic's menu for Restaurant Week. If it happens to be any of their Steakhouse Grille options, this will be a place not to miss.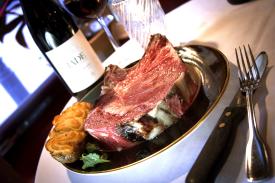 Walter's Steakhouse
Located on North Union Street, Walter's Steakhouse rounds out our list of options for the upcoming Brandywine Valley Restaurant Week. Last year, they offered Bacon Wrapped Sausages as an appetizer that were a "can't miss" treat. 
Experience Brandywine Valley Restaurant Week September 12 - 17, 2016. To learn more, see the 2016 participants and restaurant week menus please visit BrandywineTaste.com. To find out more about Greater Wilmington and the Bradnywine Valley and how you can make a getaway with restaurant week at its center please visit our Events and Things to Do pages.
Restaurants and menus are subject to change. Please check BrandywineTaste.com for the must up-to-date restaurant participants and menus.