As we roll through the fall and into the winter months, it is important to remember that there are still plenty of interesting and exciting outdoor activities for visitors to experience throughout Wilmington and the Brandywine Valley. 
While some days will be too cold to spend much time outdoors, there will also be plenty of days that are just warm enough. Making the most of those beautiful days is the key to enjoying the great outdoors all year round here in Delaware. 
And when those slightly warmer fall and winter days do show up, we want you to have a list of outdoor activities ready to go, so here are some of our favorites!
Explore Our State Parks
One of the first stops for anyone who wants to get outside, no matter what the temperature might be, should always be one of our beautiful state parks. These special oases are maintained year-round, and almost all of them offer great options for hiking, mountain biking, horseback riding and picnicking. You might not find yourself eager to go for a swim during the fall/winter months, but cookouts are always a fun option.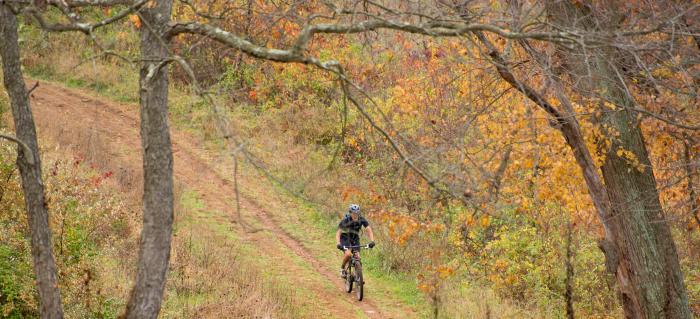 Mountain Biking
If you're looking for something a little more active, mountain biking is a sport that knows no off-season. In fact, if it should happen to snow, the adventure actually becomes even more interesting. Each of our state parks makes for a great place to start mountain biking, particularly in Brandywine Creek State Park. 
Hiking the Mason Dixon Line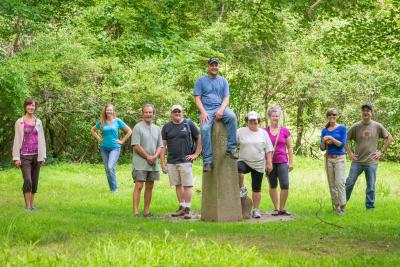 Another way to get out and enjoy the amazing scenery of the Brandywine Valley without having to worry about the equipment that mountain biking requires is to simply go for a walk in the woods. The Mason Dixon line is one of the most historic lines in the history of our country, and you can hike to the edge of it, which is also where Pennsylvania, Maryland and Delaware meet in White Clay Creek State Park, located just west of Wilmington. 
Add Some Fun With Geocaching
One way to add a bit of "gamification" to your outdoor activities is to try your hand at geocaching. Using GPS technology, you can hunt down logbooks left by other geocachers all over our state and county parks, recreation areas and many other locations throughout the county. If this is something that sounds interesting to you, the Delaware Geocaching Trail is definitely the place to get started. 
Scenic Drives
Sometimes the weather in Wilmington is just too cold to mess around with going outside in the fall/winter months. There are also those of us who don't want to bother with being cold no matter what the weather, but still want to experience the beauty of the outdoors in Wilmington.

In both cases, scenic drives through Delaware are a perfect compromise. Driving trips like the Brandywine Valley National Scenic Byway and the Harriet Tubman Underground Railroad Byway offer the perfect combination of history and scenic beauty, which makes them a perfect way to spend an afternoon cruising through Delaware. 

Whether your idea of an ideal outdoor activity involves competition, a relaxing stroll through the woods, or staying in your warm vehicle, there are plenty of options to make the most of the fall/winter months here in Wilmington. 
Make sure you don't let yourself miss out on all the fun!