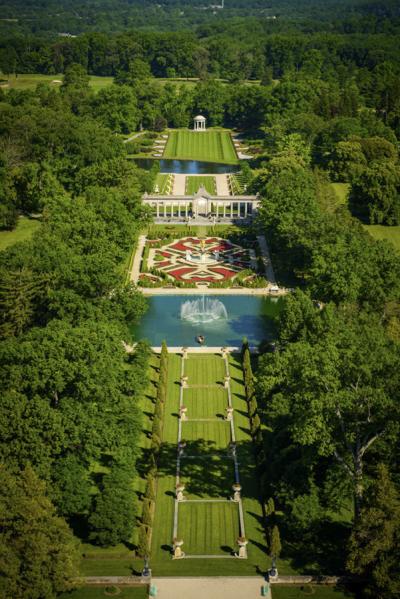 It's now easier than ever to visit Wilmington, Delaware and the Nemours Estate, previously known as Nemours Mansion & Gardens!
As someone with an innovative mind, Alfred I. duPont viewed change as necessary to ensure that an organization kept pace with its times. In keeping with that spirit, the Nemours Estate team are making several changes, starting with the name itself.
Mr. du Pont's will stated that not only his mansion and formal gardens but also his 200+ acres of grounds—all of which comprised "the Estate of Nemours"—were to be maintained "for the pleasure and benefit of the public."  The new name reflects the inclusion of the grounds and underscores that Nemours Estate was—and remains—a holistic entity whose parts are interrelated.
The Nemours Estate is entering the spring season with some new guidelines for visitors:
Advanced reservations are no longer required, except for groups of 10 or more visitors
The Estate is now family-friendly! Children of all ages are welcome to visit.
The tour is now self-paced and self-guided, with interpreters stationed at key locations.
Photography is allowed in the mansion, but please refrain from using flash photography, tripods or "selfie sticks."
There will now be 2 shuttle bus routes. The "Gold Route" will transport visitors between the Nemours Visitor Center and the mansion, with designated stops in-between. The "Blue Route" will carry visitors around the Estate, providing easy access to areas of interest in the gardens and grounds, as well as the chauffeur's garage.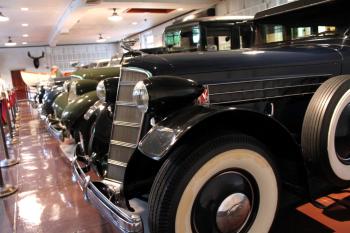 Ticket Sales at the Nemours Estate is also new.  Traditional tickets have been replaced with Day and Season passes. Regular season admission is from May 1st – November 13th.  Admission includes full access to all open areas of Nemours Estate, including the mansion, gardens and grounds, and chauffeur's garage, and unlimited rides on the Nemours Visitor Center Shuttle and Loop Bus.  Admission prices:
Adult:  $17 Day Pass | $50 Season Pass
Senior (62+), Active Military, Student with ID:  $15 Day Pass | $40 Season Pass
Child Ages 5-16:  $7 Day Pass | $25 Season Pass
Child Ages 0-4:     Free
Couple (2 adults):  $75 Season Pass
Family (2 adults + 1-4 children):     $40 Day Pass | $100 Season Pass
Group Rate (10 or more):  $15 per person Day Pass    

You can find more information about the Nemours Estate and visiting at www.nemoursmansion.org.