I know one thing for certain: no matter how hard you may try, you can't get away from the selfie! I decided to put my personal feelings of the term a side and show you my favorite places to take a selfie in Wilmington and the Brandywine Valley.
There are few things in life that bring me greater pleasure than good food. Thanks to the Rolling Revolution, we've got some incredible food trucks in Wilmington, and my friends and I had a fantastic time at the first Rolling Revolution Food Truck Fest. Our Director of Sales, Jessica Bittman is also a food truck aficionado and joined the food truck selfie fun.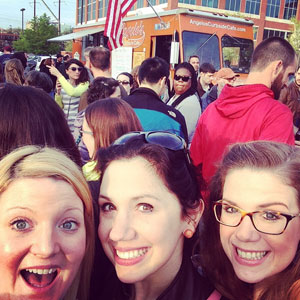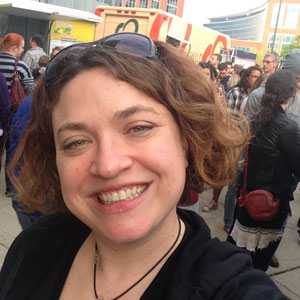 The best compliment to a good meal is a good show! My husband and I love seeing shows at The Grand Opera House - and we aren't the only ones! Here's Community Activists Ken and Kristin Grant outside the Grand, and myself and the hubs enjoying a show with a sold out crowd.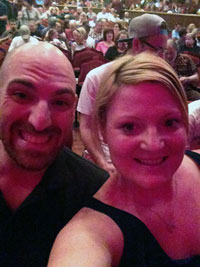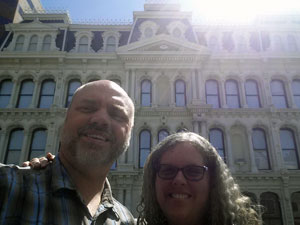 My next favorite place to selfie is the Riverfront. With so many places to take a selfie in this area, you'll be smiling all day! I chose to take one in front of the Nina and Pinta, which just made a visit to Wilmington from the British Virgin Islands.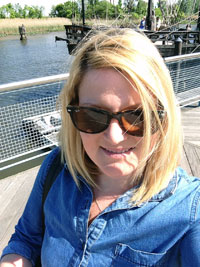 An ideal Sunday for my husband and I? Breakfast at Drip Café, a nice long walk at Longwood Gardens, and then a bottle of wine on the deck at Galer Estate. My favorite place in Longwood Gardens has to be the gorgeous Italian Water Gardens. So naturally, I took a selfie!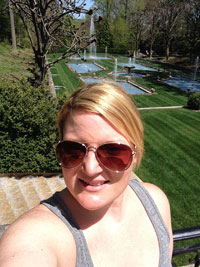 Last but not least, my dog, Olive, decided she wanted to tell everyone about her favorite place! When the weather warms up, we head to Historic New Castle and the Secret Garden at Penn's Place. I get lunch and some locally roasted coffee, and Olive relaxes on the patio with some treats and a bowl of water. One of the few places we can dine together!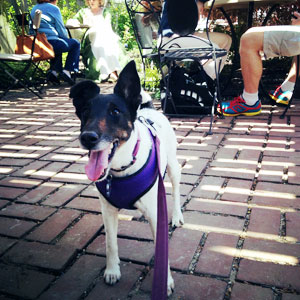 As an aside, I actually do have a selfie stick, for work purposes, of course. However, my husband won't be seen in public with me if I use it, so I was reduced to stick-less selfies! Selfie-stick or not, I'd love to see your Greater Wilmington selfies! Snap away and hashtag your pictures with #VisitWilm on Instagram or Twitter and we could feature them on our blog!