America voted and Longwood Gardens is the Best Botanical Garden in the United States. Longwood won the contest sponsored by USA Today and 10Best.com, topping a list of 20 botanical gardens from across the U.S.  New York Botanical Garden in the Bronx, NY; Missouri Botanical Garden in St. Louis, Missouri; Lewes Ginter Botanical Garden in Richmond, Virginia; and Frederik Meijer Gardens and Sculpture Park in Grand Rapids, Michigan rounded out the top five.  

A panel of experts including Cindy Brockway (The Trustees), Abby Hird (Botanic Gardens Conservation International) and Katy Moss Warner (American Horticultural Society), picked the initial 20 nominees, and the top 10 winners were determined by popular vote.
This is not the first time that Longwood Gardens has won a USA Today contest. In 2014, Longwood was named Best Public Garden in North America. For more about the contest and the complete list of Botanical Gardens winners, visit www.10best.com/awards/travel/best-botanical-garden.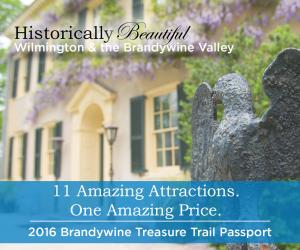 About Longwood Gardens
In 1906, industrialist Pierre du Pont (1870-1954) purchased a small farm near Kennett Square, PA, to save a collection of historic trees from being sold for lumber. Today, Longwood Gardens is one of the world's great horticultural displays, encompassing 1,077 acres of dazzling gardens, woodlands, meadows, fountains, 10,010-pipe Aeolian organ and 4.5-acre conservatory. Longwood continues the mission set forth by Mr. du Pont to inspire people through excellence in garden design, horticulture, education and the performing arts, through programming that includes exhibitions, musical performances by leading artists, renowned horticulture education programs, horticulture research, environmental stewardship and community engagement.
Longwood Gardens is open daily (including holidays) and is located on US Route 1 near Kennett Square, PA, 30 miles west of Philadelphia. Admission is $20 for adults; $17 for seniors (age 62+); $10 for students (ages 5–18) or with valid student ID) and free ages 4 and under. Group rates available. Details at www.longwoodgardens.org.
Longwood is also part of the Brandywine Treasure Trail Passport program, a single ticket that provides access to 11 top attractions in the Greater Wilmington, Delaware and Bradnywine Valley area. A family of five, including two adults and up to three children under the age of 18 can visit these 11 amazing attractions at the discounted rate of $95 - that's over $300 in savings. Individual Passports are also available for $45 - or just about $4.00 per attraction.