The summer of 2016 is right around the corner, and here in Wilmington, Delaware that means that it is time for festival season. With all of the fun events that are already planned for this summer, there is something to do just about every single weekend.
Whether you are getting excited for the food at the Greek Festival, the music at the Jazz Festival, or you favorite aspect of one of the many other festivals, it's hard to deny that June is going to be a very busy month here in Wilmington.
In order to help you plan out your summer, we put together a list of some of the biggest and best summer festivals that are happening in the month of June this year.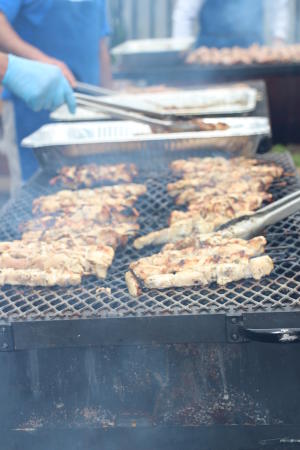 Wilmington Greek Festival - June 7-11
Known as Delaware's largest Greek Festival, the Holy Trinity Greek Orthodox Church will be hosting the annual Wilmington Greek Festival from Tuesday, June 7 through Saturday, June 11 this year.
As always, the festival will be packed full of food, music and dancing. The food will be taking center stage for most visitors with choices including gyro, souvlaki, calamari, pastichio, moussaka, dolmades, and spanakopita.
Separation Day - June 11
In addition to being the final day of the Wilmington Greek Festival, Saturday, June 11 is also Separation Day, where we celebrate Delaware claiming its independence from Pennsylvania.
The food and entertainment will actually kick off Friday night and carry over into Saturday just a bit south of Wilmington in Historic New Castle. There is lots of live entertainment scheduled that will conclude with fireworks at 9:30 pm on Saturday.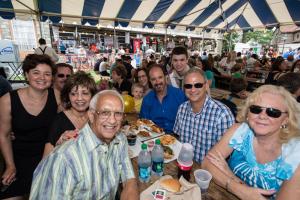 St. Anthony's Italian Festival - June 12-19
There will be no breaks from the Greek Festival and Separation Day festivities though, because the very next day kicks off St. Anthony's Italian Festival. This annual "festa" is always packed with culture, food, and music. This year's theme is a focus on the Italian Renaissance Artists.
The Italian Festival is scheduled to run from Sunday, June 12 all the way through the week until it concludes on Sunday, June 19. There is already an extensive list of local musicians booked for the week, and there will also be a homemade wine competition.
Clifford Brown Jazz Festival - June 21-25
The annual Clifford Brown Jazz Festival will be held along Market Street and Rodney Square starting on June 21.

This is the largest "free" jazz festival you will find anywhere on the east coast. The streets of Wilmington will be filled with the sounds of jazz, and also some fabulous scents from all of our best local food vendors!
New Castle County Ice Cream Festival - June 25-26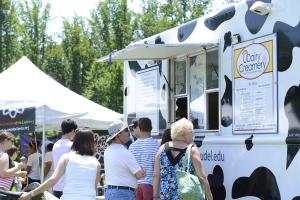 Ice cream lovers will definitely be marking the last weekend of June on their calendars. This is the weekend that the New Castle County Ice Cream Festival will be taking over Rockwood Park and filling it with some of the best ice cream you can find anywhere!
In addition to tons of ice cream and a "Best Sundae on Sunday" competition, there will also be lots of fun and games for the kids, as well as music and entertainment for the grown-ups.
Whether your passion is Greek food, Italian food, jazz music, or ice cream, there are plenty of reasons to get interested in festival season here in Wilmington.
If you are looking to book a summer getaway here in Wilmington, this should help you time your trip perfectly with whatever festival you find to be most interesting! And for locals, with this guide to the June festivals in hand, you should be able to book your own summer vacations without worry of missing out on your favorite events.