So you're thinking about heading to the zoo? Awesome! Spending an afternoon at the Brandywine Zoo is a fun experience that can be enjoyed in different ways by all ages and all types of people.
Perhaps you're a bird lover interested in observing the dozens of winged animals. Or you might be more interested in checking out the reptiles and honeybees. Maybe you are bringing a little one that can't get enough of the petting zoo.
No matter what you're in to, there are interesting animals of all kinds at the Brandywine Zoo. In order to make your visit a little more enjoyable, let's take a look at everything you'll want to know before arriving at the zoo.
Get There Hassle Free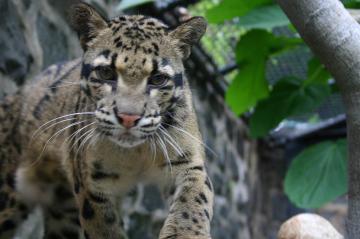 The first thing you will want to do in order to ensure an enjoyable trip to the zoo is make sure that you know when to go and how to get there.
The zoo is located at 1001 North Park Drive in Wilmington. You can get there from I-95 or downtown Wilmington by taking Delaware Ave to Van Buren St.
You also don't want to show up to the zoo and find out that they are not open, so keep in mind that it is open daily from 10 am to 4 pm, but the last entry time is at 3:30 pm.
You'll also want to keep in mind that the zoo is closed on Mondays and Tuesdays from November through February, as well as on Christmas Day.
Map Out Your Day
Now that we've got the basics of getting to the zoo covered, it's time to move on to the single biggest secret to getting the most out of your visit: mapping out your plan of attack.
The Brandywine Zoo sits on 12 acres, which is considered a relatively compact area for a zoo. The benefit to visitors is that you can see a wide variety of animals without having to walk too far to see them all.
The typical zoo visitor is the type of person who shows up whenever they get there and wanders aimlessly with no plan. But the visitors that get the most out of their experience identify in advance which animals they want to spend the most time with, and then plan out their day accordingly.
For example, if you are planning on bringing young children that are going to absolutely love the petting zoo, you might want to head there right off the bat. On the other hand, you might be most interested in the Education Pavilion and want to spend the bulk of your time there.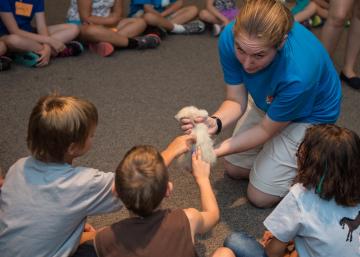 Animals on Exhibit
The Brandywine Zoo features a wide range of animals, most of which come from the tropical and temperate areas of North and South America, Asia and Africa.
The animals range from more common species like bobcats, bald eagles, llamas, and river otters, to threatened and endangered species like red pandas, condors, and box turtles.
One of the most popular animals on exhibit though is the Amur tiger, of which there are believed to be less than 500 left in the wild.
Some animals may be off exhibit during certain times of the year depending on the weather and the various construction projects the zoo has going, so be sure to check their website before you go.
Plan Your Trip Around a Zoo Event
If the biggest secret to getting the most out of your zoo experience is having a plan of attack for your visit, then the second biggest secret is to plan the entire trip around one of the many interesting events that are always happening at the zoo.
With special events like Thursday Story Time, Weekend Reptile Shows, Endangered Species Day, a Career & Animal Science Workshop, and a Lions & Tigers Event all on the calendar, there is no reason not to make sure that your visit coincides with one of these exciting events.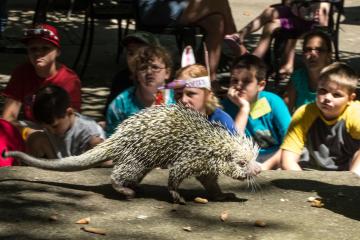 Become a Volunteer
That covers the basics of what you need to know to get the most out of your next trip to the Brandywine Zoo. But if you are the type of animal lover who simply won't be satisfied by one visit, the next step in getting the most out of your trip is to sign up as a volunteer!
There are tons of volunteer opportunities that range from Greeter or Camera Person to Goat Herder (seriously!) or Summer Camp Intern, and volunteers can start as young as age 14.
The Brandywine Zoo is absolutely packed with opportunities to both serve and be served by the Wilmington, Delaware community. Next time you are looking for a fun way to spend an afternoon, head to the Brandywine Zoo!
For more information please visit the Brandywine Zoo website at www.brandywinezoo.org.