Life is stressful. And sometimes you just need to pack a weekend bag and get out of town for a couple days with a few of your best friends. As luck would have it, Wilmington offers the perfect collection of activities to host your next girlfriend getaway weekend with little to no planning required. 
We have taken the liberty of putting together a basic itinerary of an ideal weekend with the girls here in the greater Wilmington area, so let's dive right in and start with your Friday night arrival!
Friday Evening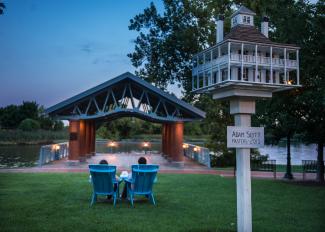 No matter what time you arrive in Wilmington on Friday, you will want to make the Wilmington Riverwalk your first destination. This is a great central location for meeting friends, checking out some of the local shops, and grabbing a bite to eat or a late night martini. 
River Rock Kitchen, which is located on the southern end of the Riverwalk, is a perfect place for a group of friends to grab dinner and cocktails on a Friday evening. The entire menu is filled with small plates that are perfect for sharing, and the cocktails will definitely get your girls weekend started on the right foot!
If you're up for a little friendly competition, be sure to check out Riverwalk Mini Golf, 18-hole miniature golf course located right along the Wilmington Riverwalk.
Saturday Afternoon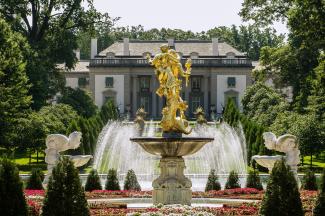 Saturdays in Wilmington are filled with possibilities, and depending on the type of girlfriends you are going to be in town with, we have three different options to occupy your afternoon. 
For those who are looking to enjoy a bit of the outdoors combined with some of our rich history, the Nemours Estate is the place you want to visit. This stunning mansion is surrounded by some of the most beautiful gardens you will ever see, and the entire campus is open to self-guided, self-paced tours, so you are free to move through the experience at your own pace. 
If the girls are more interested in pampering themselves than getting out to enjoying the history of Wilmington, that's perfectly fine too! The Inn at Montchanin Village & Spa offers a wide range of massage and facial options in a peaceful and relaxing environment that is nestled in the beautiful rolling hills of the Brandywine Valley. 
Our third option for filling your Saturday afternoon is a visit to the Delaware Contemporary. Where the Nemours Estate is perfect for the cultural enthusiast who also enjoys a bit of history, this is the place for the ladies who enjoy a more modern perspective. There are always interesting exhibits to see at the Delaware Contemporary, and the exhibits are constantly changing, so there is always something fresh to see!
Saturday Dinner
After a delicious tapas-style dinner on Friday night, the girls are going to be ready for another first-class feast on Saturday night. We recommend booking reservations at the Green Room for fabulous French cuisine, or at Domaine Hudson, known for their new American cuisine and award winning wine list.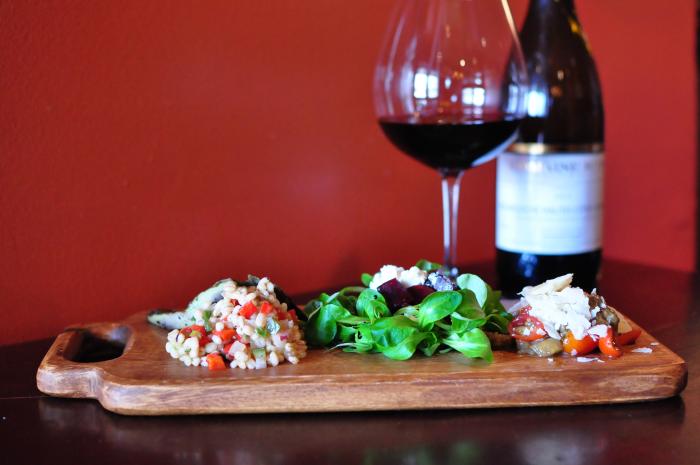 Saturday Evening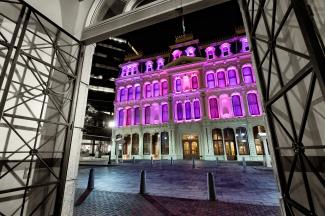 One of the best Saturday night attractions in all of Wilmington is taking in a show at the Grand Opera House. It really doesn't matter what type of show you are seeing here, because the building itself is beautiful enough to take your breath away. 
But if you are going to be planning this girlfriends' weekend getaway in advance, you might as well plan it around a show that you want to see! You can take you pick from a selection of shows that include everything from plays and musicals to America's Got Talent and opera. 
Saturday Night
Following the show, your girls are probably going to be ready to hit the town. One of our favorite places to grab a late night cocktail is The Copperhead Saloon. They have a very deep wine list and also offer a huge selection of craft cocktails until 1:00 am on Saturdays. And don't worry; Uber is always available to get you safely from location-to-location if you prefer not to drive.
Sunday Brunch

Nothing completes a fabulous weekend with the girls like a delicious Sunday brunch, and De La Coeur Cafe et Patisserie serve one of the most popular brunches in town. You'll notice that the food tastes fresh from the farm, and the atmosphere is absolutely adorable. 
After brunch, it's time to say goodbye to the girls and head back to regular life. Or, maybe it's time for a tax-free-shopping excursion at Christiana Mall.  Either way, it doesn't matter, because another girlfriend getaway weekend in Wilmington is always right around the corner!