July is right around the corner, and that means that we are on the verge of another Delaware Shakespeare Festival. Delaware Today has referred to this as "summer's must-do event", so it is definitely one you are not going to want to miss out on.
As always, the festival will be held in Rockwood Park. This year, the performance dates start on July 15 and run through July 31.
In past years, this festival has brought performances of Shakespeare classics like Romeo and Juliet, Hamlet, and A Midsummer Night's Dream to Rockwood Park. This year, the festival will feature a performance of The Comedy of Errors.
The Comedy of Errors
The Comedy of Errors is one of Shakespeare's earliest plays, so it was written well before any of his more dramatic works. This particular play is built around a type of slapstick, physical comedy that is not typically associated with Shakespeare.
The general plot revolves around the story of two sets of identical twins that were separated at birth. When they all end up in the same place, their families could not be more confused and continually mistake one for the other. These mistaken identity issues eventually lead to a wrongful beating, an arrest, and quite a few other false accusations.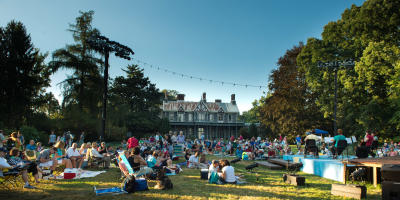 The Bridge
In addition to putting on a multi-week string of performances of a historically great play every summer, the Delaware Shakespeare Festival also reaches out to at-risk youth in our area through a program known as The Bridge.
The goal of The Bridge is to connect these at-risk children to a solid foundation of humanity and promote positive life choices. This is done through thoughtful analysis of the characters in some of Shakespeare's finest works.
This year, the theme for The Bridge summer workshops is focused on "understanding how individuals react to misunderstandings and conflicts that occur in a chaotic urban environment." As you might have guessed, The Comedy of Errors is a perfect starting point for this discussion.
Attending the Festival
If you are interested in attending the Delaware Shakespeare Festival, there are performances scheduled every Wednesday through Sunday from July 15 through July 31. Rockwood Park is located at 4651 Washington Street Extension, and there is plenty of parking available right at the park.
For each of the Wednesday through Saturday performances, the gates open at 6:15 pm. Then there is a short "Shakespeare Orientation" at 6:50 pm that is followed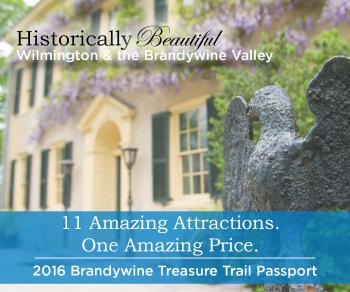 by a Comedy Pre-Show at 7:05 pm before the start of the show at 7:30 pm.
If you would like to attend a Sunday performance, the order of events is the same, but everything begins an hour and a half earlier.
General admission tickets to the performances start at $18, and discounts are available for seniors and students. There is also reserved lawn chair seating available for $35, and a "Festival Pass" that grants admission to as many performances as you like for $40.
No matter what day you plan to attend the festival, it is highly recommended that you get there as early as possible. The park is a great place for a picnic before the show, and you will definitely want to interact with some of the high school students that will be working their way through the crowd performing different sonnets and Shakespeare-themed games.
There is a reason that the Delaware Shakespeare Festival is considered a "must-do event." Make sure you don't miss your chance to enjoy this classic Wilmington festival.
Make it a Weekend
Each performance of the Delaware Shakespeare Festival falls directly in the middle of Passport Season here in the beautiful Brandywine Valley. During this time visitors and locals alike can purchase a Brandywine Treasure Trail Passport and save up to $350 on area attractions. You'll get entry to 11 amazing attractions for as little as $4.09 each. Individual and family passes are available.