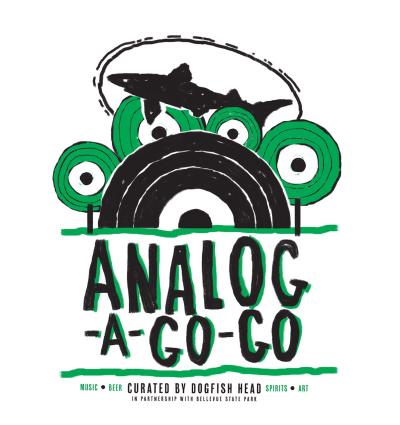 Dogfish Head has unveiled a new location and format for their sixth annual Analog-­‐A-­‐Go-­‐Go, to be hosted at Bellevue State Park on Sept. 17 featuring live music, rare cask beers, craft cocktails, artisan and vinyl vendors, and a fleet of food trucks from around the mid-­‐Atlantic. Tickets for the "celebration of craft" will go on sale Friday, April 29 at 9 a.m. through AnalogAGoGo.com or by calling 800-­‐441-­‐7223. General admission passes will start at $65, while passes to the cask beer festival and cocktail garden will be available for an additional fee.
"Do you like American music? We like American music. We've been focused on the trinity of original beer, original food and original music since we opened in 1995," says Dogfish Head founder and president Sam Calagione. "We're stoked to bring this love north for our biggest Dogfish event ever."

This year's event finds a new home at Bellevue State Park in Wilmington, Del., with easy access off of I-­‐95. The move to northern Delaware will allow Dogfish to involve more indie artists and vendors while also making it easier for fans across the mid-­‐Atlantic to attend. "Our Milton, Del. campus only allows for so many guests, so we sat down to re-imagine it so that we could share the experience with more people," says VP of Marketing Neal Stewart. "We knew we wanted to keep it in our home state, and we eventually chose Bellevue State Park for its centralized location and awesome amenities." The 328-­‐acre park features an outdoor amphitheater, known as the Bandshell, along with ample open space for fans to explore the new additions.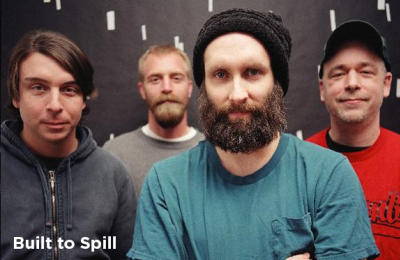 The music lineup features an eclectic mix of national and local artists representing rock, pop, jazz, and hip-­‐hop. "When we started thinking about the music, we wanted it to feel like a lineup full of headliners from a variety of different musical genres, backgrounds and regions of the country," Stewart says. Indie rock legends Built to Spill have been entertaining fans for over 20 years with their heavy guitar hooks and epic live performances. The historic Preservation Hall Jazz Band was founded in 1963 and is sure to get folks on their feet with traditional New Orleans-­‐style jazz. Rounding out the lineup are indie rockers Ra Ra Riot, fresh off a new album release earlier this year; hip-­‐hop great Talib Kweli, who will be performing with a live band; and regional favorites Beach Slang and Fiancé.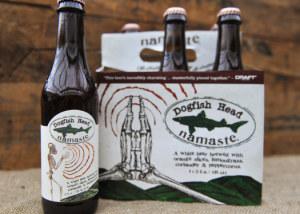 The event will also feature the first ever Best Firkin Friends Beer Festival and Distillery Garden, hosted by Bellevue State Park. Guests of the Best Firkin Friends Beer Festival, available for an advance purchase of $15, will indulge in unique samplings from highly sought-­‐after breweries that rarely distribute outside their home territories, including Funky Buddha from Oakland Park, Fla., and Beavertown Brewery from London, England. Other featured breweries include Allagash, Boston Beer, Burley Oak, Iron Hill, Sierra Nevada, Short's, Stoudt's, and (of course) Dogfish Head. The Distillery Garden, which will be on the lawn of the historic Bellevue Mansion, will treat guests to scratch-­‐made cocktails from Dogfish Head Distilling Co. along with interactive mixology education from guest bartenders. Passes for this portion will be available for an advanced purchase of $15 as well. Capacity for these add-­‐on experiences is limited and both are expected to sellout.
The Marketplace will feature over 25 independent artists, vendors and vinyl collectors from more than 10 states. Vinyl vendors will showcase new and rare LPs while an off-­‐centered bazaar will offer art, crafts, apparel, jewelry, vintage goods, barware, music accessories, and more.
Rounding out the event will be the Culinary Trailer Park, a congregation of some of the region's top food trucks. With 13 trucks in the lineup including The Cow and the Curd, Kapow, and Zogg's Sea Hogg Street Eats, hungry fans will be able to sample a potpourri of delicious cuisine. A wide variety of Dogfish Head draft beer will be also available for purchase throughout the event grounds, including the ever-­‐popular 60 Minute IPA as well as the forthcoming SeaQuenchAle, the thirst-­‐quenching session sour. All proceeds of beer sales will benefit Bellevue State Park.