From minions to Thomas the Tank Engine, plus a soaring DC3 and a scale-model of the Herr's potato chip factory, the train display for A Brandywine Christmas at the Brandywine River Museum of Art is much more than trains on a track, with dozens of details and surprises for visitors to discover.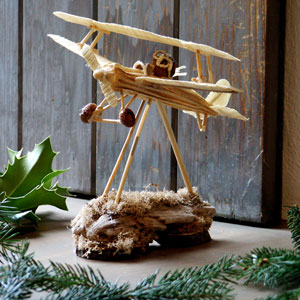 The train display runs up to five trains at a time on nearly 2,000 feet of track. The locomotives, passenger and freight trains, and trolleys pass through a town, a farm, a carnival-and a Renaissance fair. There's also a drive-in theater screening Frozen and The Polar Express! An activities handout, available in the train display, encourages visitors to-count the Santa Claus figures on the display, and "seek and find" special railway cars and other games to play.
After a visit to the trains, families can see the display of antique dolls dressed in beautiful period clothing, and the thousands of whimsical Critter ornaments on view on several trees throughout the museum.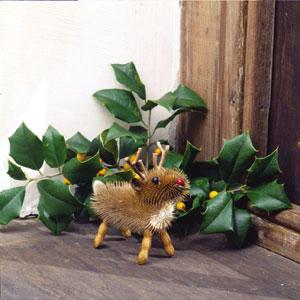 A Brandywine Christmas is on view through January 3. The Brandywine River Museum of Art is open daily (except Christmas) from 9:30 a.m. to 4:30 p.m., with extended hours until 9 p.m. on December 10 and 17. The museum is open until 6 p.m. from December 26 to 30. Admission is $15 for adults, $10 for seniors ages 65 and over, $6 for students and children; free for children 5 and younger and Brandywine Conservancy & Museum of Art members. The museum is located on Route 1 in Chadds Ford, Pennsylvania. For more information, call 610.388.2700 or visit brandywinemuseum.org.
To learn about other exciting holiday experiences in Greater Wilmington, Delaware and the Brandywine Valley read 5 Fun Family Activities for the Holiday Break or 12 Ways to Experience Holiday Magic in Greater Wilmington, Delaware.