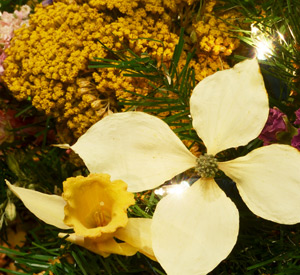 Planning your holiday visit to the Brandywine Valley? Staying overnight at the Inn at Montchanin? The Yuletide Tour at Winterthur is a perennial favorite - we love the dried flower tree and historical holiday vignettes. Don't get back on I-95 after your tour is over. Just a few miles away from Winterthur, the mansion at Nemours, and Hagley Museum & Library is a perfect little town to find the perfect gift.

Four almost-connected shopping centers have something for every single person on your list - plus a few great spots for lunch or dinner.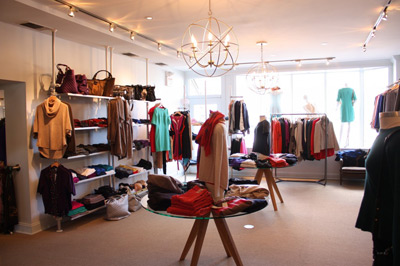 For her: We might be biased, but there's no better spot for a piece of statement jewelry, cashmere gloves or a chic tote than Peter Kate. We love to find things you just don't see everywhere and our customers come in again and again for that "find" that really sets their look apart. Think fur mittens, layered necklaces, or boots that will knock her socks off!

For him: A signature watch from A.R. Morris? Or what about some fitness gear from Delaware Running Company? Of course, you can always play it safe with a fun belt or trendy tie, and they have a nice selection at both Wilmington Country Store (think Vineyard Vines, Southern Tide, nautical belts, slippers) and Jos. A. Bank (think sweaters, basics, and office wardrobes).

For the little ones: Oranges & Lemons is a great spot to find fun and educational toys and sweet little outfits that are outside the run-of-the-mill big box store selection. Two Sisters offers a curated collection of great finds for tweens - including clothing, crafts, fun sleepover essentials and jewelry that is both affordable and on-trend.

For your best friend: Think monogram! She'll love that you planned ahead and you don't have to spend a lot to make a big impact with monogramming. Peter Kate carries the chic Boulevard line, and the Pink Turtle has preppy personalized items as well. Ten Thousand Villages is also a great spot to find a unique and thoughtfully crafted ornament or houseware that supports global free trade.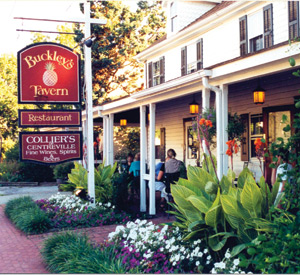 For your office grab bag: Peter Kate carries Jonathan Adler candles and trinket dishes, which are perfect for office grab bags and hostess gifts. The selection at Greenville Wine & Spirits is top-notch! And gift cards always fit - Brandywine Brewing Company, Buckley's Tavern, and Krazy Kat's are all in the Greenville area, with wonderful ambiance and menus to please.

Plus, if you need a mid-shop pick me up, you can grab a latte at Brew Ha Ha or a quick salad, sushi roll, or slice of pizza at Jannsens.

No need to park in the big city or fight the mall traffic - treat yourself to shopping small in Greenville this season.
Want to know more about the holidays in Greater Wilmington? Read 5 Fun Family Activities in Wilmington, Delaware for the Holiday Break or 12 Ways to Experience Holiday Magic in Greater Wilmington, Delaware.