Delaware Theatre Company, under the artistic leadership of Bud Martin, announces its 2016/2017 season, the professional Equity company's 38th season in Wilmington, Delaware.  
"I am thrilled to continue to provide the highest quality of live theatre in the State of Delaware", says Martin. "Audiences have come to expect a varied slate of productions from Delaware Theatre Company, each of them creating thought-provoking experiences for subscribers and single ticket buyers alike".
The season includes: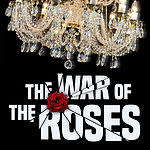 THE WAR OF THE ROSES – NORTH AMERICAN PREMIERE, September 14-October 2, 2016
Adapted for the stage by Warren Adler, Directed by Bud Martin
The dark comedy follows married couple Barbara and Oliver Rose, who go from suburban bliss to a deadly territorial battle. The breakup of their marriage leads to the ugliest divorce imaginable, revealing chaos in unpredictable ways. The War of the Roses was originally published in 1981. The novel was adapted into a film in 1989, starring Michael Douglas and Kathleen Turner. Danny DeVito, who co-starred, directed.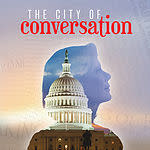 THE CITY OF CONVERSATION, October 26-November 13, 2016
Written by Anthony Giardina, Directed by TBD
In 1979, Washington D.C. was a place where people actually talked to each other...where adversaries fought it out on the Senate floor and then smoothed it out over drinks and hors d'oeuvres. But it was all about to change. In this play spanning 30 years and six presidential administrations, Hester Ferris, whose influence in liberal politics is legendary, must choose between preserving her family and defending the causes she's spent her whole life fighting for.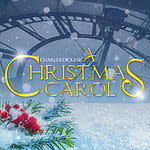 A CHRISTMAS CAROL, December 7-30, 2016
Written by Patrick Barlow, Directed by Steve Tague
Audiences rejoice! Ebenezer Scrooge returns to the Delaware Theatre Company stage as he transforms from a stingy miser to a man who generously celebrates the season all year long.  Don't be left out in the cold for this stunning adaptation of a timeless holiday classic.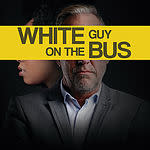 WHITE GUY ON THE BUS, February 1-19, 2017
Written by Bruce Graham, Directed by Bud Martin
A wealthy white businessman and a struggling black single mom ride the same bus week after     week.  As they get to know each other, the threads that tie them together gradually unravel in a complex web of moral ambiguity, revenge, and racial biases.  This play provides a candid perspective on the racial and socioeconomic divide present today. WHITE GUY ON THE BUS will transfer to the prestigious Off-Broadway complex 59E59 Theatres (Peter Tear, Executive Producer) after its run at Delaware Theatre Company.
HETTY FEATHER – REGIONAL PREMIERE, April 19-May 14, 2017
Adapted for the stage by Emma Reeves, based on the original novel by Jacqueline Wilson. Directed by Bud Martin
From the best-selling author Jacqueline Wilson, the adventurous tale of HETTY FEATHER comes to life on stage! Hetty, a young orphan girl, runs away with the circus and discovers the magical world outside her window in this new musical that is perfect for the whole family. Fresh off of a sold out run on the West End, HETTY FEATHER is sure to have audiences in awe as actors fly their way into your hearts.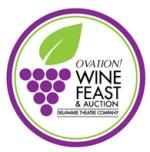 SPECIAL EVENT - OVATION! WINE FEAST, October 28, 2016 at 6pm
at the Delaware Art Museum
Delaware Theatre Company will revive its annual Wine Feast this year on October 28, 2016.  An intimate evening of art and wine will allow attendees to get an inside look into the theatre company while tasting popular wine and food. A hugely popular event under the leadership of the theatre, this event will surely sell out! Ticket prices range from $75-$250.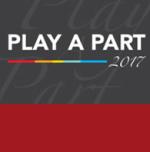 SPECIAL EVENT – 4TH ANNUAL PLAY A PART GALA  February 25, 2017
A unique and intimate evening of philanthropy and theatre with a headliner to be announced.  Previous headliners include Governor and Mrs. Jack Markell, the electric Maurice Hines, and the ever stunning Christine Ebersole. Ticket prices range from $75-$250.
Performances and readings are held at DTC's intimate, 315-seat theatre, located at 200 Water Street in Wilmington, DE, just feet from the beautiful Riverfront. Subscriptions to the 2016/2017 season are on sale and start as low as $150 for a five-show package, a 15% savings off the cost of individual tickets. "Who would turn down Broadway quality theatre for as little as $30 a ticket?" says Martin. Need another perk of subscribing? Subscribers can join Delaware Theatre Company's artistic staff at a series of invited readings, held four-times annually.  For no cost, subscribers are welcome to sit in on the artistic process of selecting a season, by experiencing professional actors reading scripts of potential candidates for our upcoming season. Two of the shows programmed this season came out of last year's reading series.
 
To purchase a subscription, or for further information, visit Delaware Theatre Company's website at www.DelawareTheatre.org or call 302-594-1100.