A family that plays together, stays together. And playing together is exactly what your family can do at many of the local daytime attractions right here in Wilmington, Delaware.
With everything from educational adventures to sports and movies, there is always fun to be had around town.
The next time that you are looking for a fun way to spend some quality time with your family, here are some of the local attractions that we think you should definitely put on your list.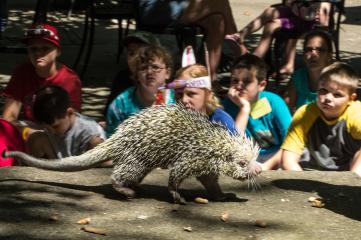 Brandywine Zoo
Located in the beautiful Brandywine Park, the Brandywine Zoo is always a favorite destination for locals and visitors of all ages. It is open daily from 10 am to 4 pm, but you might want to plan your trip around one of their many special programs.
For example, there is Story Time for children on Thursdays and Reptile Shows on Saturdays and Sundays throughout the month of May. There are also special days coming up soon that will be dedicated to Endangered Species, Exotic Animals, and Lions and Tigers.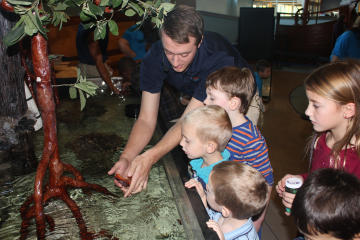 Delaware Children's Museum
Focused on creating a fun way to educate children of all ages from toddlers to pre-teens, the Delaware Children's Museum is a perfect daytime destination for all families with younger children. There are even things to keep parents and grandparents engaged and having a good time.
Some of the permanent exhibits here will teach your children about the principles of engineering, how the human body works, the beauty of nature, and the intricacies of the stock market. And what fun would all that learning be without a 30-foot diameter climbing structure known as "The Stratosphere" right in the center of the action?
The museum is open from 10 am to 3 pm on most days, but stays open a few hours later on weekends and is closed on Mondays. With admission priced below $10, this is also one of the best deals in town!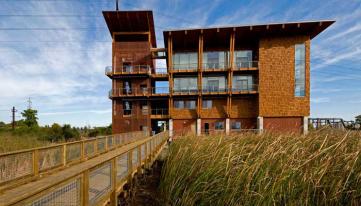 DuPont Environmental Education Center
Speaking of some of the best deals in town, the DuPont Environmental Education Center is actually a completely FREE attraction that just happens to be located on the 212-acre Russell W. Peterson Urban Wildlife Refuge.
What you will find here is a beautiful oasis where the city, the river, and the marsh all come together to create a truly unique natural habitat.
Visitors to the DuPont Environmental Education Center are welcome to explore the 10-acre ornamental garden, the quarter-mile pond loop through a fresh-water marsh, and the four-story education center that is packed with both information and stunning panoramic views.
The center is open from 11 am to 5 pm every Tuesday through Saturday, and then from 12 pm to 4 pm on Sundays.
Wilmington Blue Rocks Baseball
Nothing says "family fun" quite like a day at the ballpark, and thanks to our Wilmington Blue Rocks, you have the opportunity to take your family to a game all summer long! Our Minor League Baseball team is a Class A affiliate of the 2015 2World Champion Kansas City Royals, and you can see their stars of tomorrow this summer here in Wilmington.
Tickets for Blue Rocks games typically cost $10-12, and there are almost always great promotions and giveaways at the ballpark!

Penn Cinema IMAX
A family trip to the movies is right up there with a trip to the ballpark, and Wilmington just happens to have one of the most amazing movie theaters in all of Delaware. Penn Cinema is practically brand new, and contains 15 different auditoriums, as well as the state's only IMAX theater!
That's right! In addition to all of the regular movies that you would expect to find in a normal theater, there is also an IMAX option at Penn Cinema. If you have never experienced a movie in IMAX, then you should book your next family fun day at Penn Cinema right away!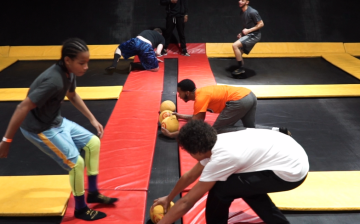 Stratosphere Trampoline Park
Another fun family attraction and just steps away from Penn Cinema IMAX is Stratosphere Trampoline Park. When it comes to active family fun, it doesn't get any more exciting than an indoor trampoline park!
All the fun at Stratosphere starts in the Main Arena, but then flows out into their Kids Arena, Dodgeball Arena, Slam Dunk Arena, and a Ninja Warrior Course.
As if that wasn't enough to keep your family busy, there is also a climbing wall, mechanical bull, hurricane simulator, and a full arcade.
Whether your family prefers educational attractions like the Delaware Children's Museum, active attractions like Stratosphere, or passive, relaxing attractions like catching a Blue Rocks baseball game, there are many different types of family fun that can be found here in Wilmington.
The next time your family is looking for a fun day-trip idea or maybe a long weekend getaway together, don't hesitate to check out one of these great local attractions.