The Playhouse on Rodney Square, in Wilmington, Delaware, has announced their 2016-17 Broadway in Wilmington Series, and it will not disappoint!  The season will feature two more productions than the current season, bringing the total to eight. In the second season under the management of The Grand Opera House, the series will expand to five full-productions: A Gentleman's Guide to Love and Murder, Kinky Boots, Cinderella, the 20th anniversary re-mount of Riverdance, and Pippin. In addition, the schedule will include three weekend-only productions: Rent, Broadway Christmas Wonderland, and Once. The 2016-17 season will include four Tony Award® winners for Best Musical and one Best Musical Revival, and a raft of other honors.  
"The response that we have gotten this season from loyal Playhouse subscribers and from the attending public has been even stronger than we had hoped, and that enthusiasm has given us the confidence to go bigger, bolder, and better in 2016-17 than even the current season," says Executive Director Mark Fields. "Six of these productions have never played The Playhouse, and one will come to Wilmington before it plays in Philadelphia. With the audience's support, we are restoring the local, and national, reputation of The Playhouse on the touring Broadway circuit."
Season ticket packages for The Playhouse are currently on sale, starting at just $150. Tickets may be ordered by calling The Playhouse Box Office at 302.888.0200, or online at www.ThePlayhouseDE.org. Individual tickets will go on sale at a later date to be announced.
Broadway In Wilmington, Delaware 2016-2017 Season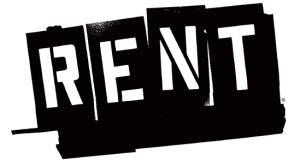 RENT 20th Anniversary Tour
October 28-30, 2016
The Pulitzer Prize and Tony Award®-winning masterpiece returns to the stage in a vibrant 20th anniversary touring production. With its inspiring message of joy and hope in the face of fear, this timeless celebration of friendship and creativity reminds us to measure our lives with the only thing that truly matters – love.
Playhouse Premiere!
A GENTLEMAN'S GUIDE TO LOVE & MURDER
November 15-20, 2016
Getting away with murder can be so much fun… and there's no better proof than the hilarious hit show that won the 2014 Tony Award® for Best Musical. As one gentlemanly NPR critic put it, "I'VE NEVER LAUGHED SO HARD AT A BROADWAY SHOW!"
Playhouse Premiere!
BROADWAY CHRISTMAS WONDERLAND
November 25-27, 2016
With glittering costumes, a dazzling cast, and the highest kicking chorus girls this side of the North Pole, this is a holiday show the whole family will enjoy.
Playhouse Premiere!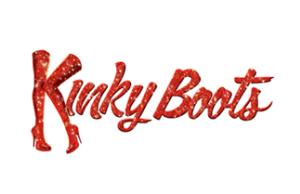 KINKY BOOTS
December 13-18, 2016
Broadway's Tony® winning, huge-hearted, high-heeled hit! With songs by Grammy® and Tony® winning pop icon Cyndi Lauper, this joyous musical celebration is about the friendships we discover and the belief that you can change the world when you change your mind.
Playhouse Premiere!
Rodgers + Hammerstein's CINDERELLA
February 7-12, 2017
Be transported back to your childhood as you rediscover some of Rodgers + Hammerstein's most beloved songs in this hilarious and romantic Broadway experience for anyone who's ever had a wish, a dream… or a really great pair of shoes.
RIVERDANCE – The 20th Anniversary World Tour
February 21-26, 2017
A brand-new production of the international Irish dance phenomenon is back by popular demand, capturing the imagination of audiences of all ages and cultures in an innovative and exciting blend of dance, music, and song.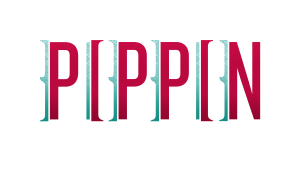 Playhouse Premiere of New Production!
PIPPIN
March 7-12, 2017
This unforgettable new production is a high-flying, death-defying hit full of extraordinary acrobatics, wondrous magical feats, and soaring songs that will lift you up and leave you smiling.
Playhouse Premiere!
ONCE
March 31-April 2, 2017
A truly original Broadway experience featuring an impressive ensemble of actor/musicians who play their own instruments onstage. Emotionally captivating and theatrically breathtaking, ONCE draws you in from the very first note and never lets go.