It's the second most wonderful time of the year for parents - the first, of course, being back to school. Now it's time for a nice long school holiday, and that means it's the season for building holiday memories. If you have out-of-towners visiting Wilmington and the Brandywine Valley, holiday calories to burn off, and a few restless kids in tow, the long week off school can be daunting. Fear not. The Brandywine Buzz can get you through even the bleakest of winter days. How are we spending our winter break? That's easy.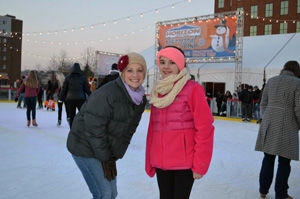 1. Riverfront Rink. Skating outdoors and under the lights has a classic, vintage, Charlie Brown feel to it. It's a great way to burn off energy, try something new, and earn yourself a hot chocolate when it's all over. TIP: bring a padlock so you can lock up your purse, shoes, etc. They have skates available to rent but the lockers are free. Several great restaurants nearby - Iron Hill, Big Fish Grill - for a meal before or after skating.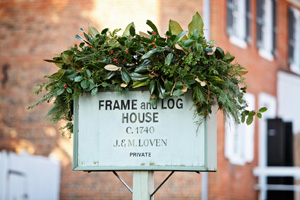 2. Holidays in Odessa. One of our very favorite annual Greater Wilmington holiday displays! Each year, the Historic Houses of Odessa - drenched in history - decorate in a different storybook theme. Delightful for kids, and plenty of decorative arts, architecture, and history to keep parents and grandparents engaged. Have lunch or dinner at Cantwell's Tavern in Historic Odessa.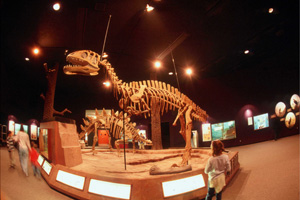 3. Delaware Museum of Natural History Dino-Discovery Days. The Museum's annual holiday week event is all about the dinosaurs, and what kid doesn't like that? TIP: Bring a lunch or at least some snacks - no cafeteria on-site. A good nearby option is Purebread Deli in Greenville. Great local boutique shopping nearby as well, at Two Sisters and Peter Kate.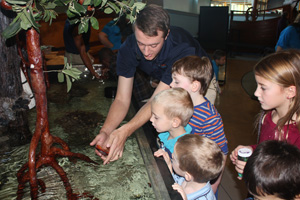 4. Delaware Children's Museum. In the heart of Wilmington, this is a no-brainer over the holidays. Plenty of daily programming, art exploration, science in action, and hands-on fun to engage even tweens (although they may not admit it). Grandparents love the gift shop, and there's an area to eat bring-your-own snacks, although no on-site food service. Nearby: Stratosphere is great for getting the jumps out on a cold day. Reserve your jump time in advance over the holidays.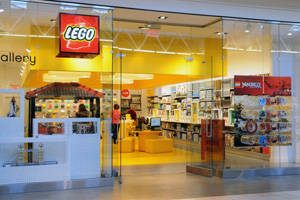 5. No holiday week would be complete without the obligatory tax-free shopping trip to the Christiana Mall. Here's how to survive it: go early! Grab those gift cards from Grandma and hit the LEGO store first, grab a snack (them) at the food court, and then a coffee (you) at the Starbucks in Barnes & Noble. Check for story times or craft activities and enjoy some hands-on play at the train table or LEGO areas upstairs at Barnes & Noble. Anything else can wait until school is back in session.

Need more to keep you busy? Check brandywinebuzz.com for all the local info on what's happening for kids and families in the area. Or, read about 12 Ways to Experience Holiday Magic in Greater Wilmington, Delaware.